China, ASEAN urged to tackle global challenges
By CHEN YINGQUN | China Daily | Updated: 2022-08-06 09:44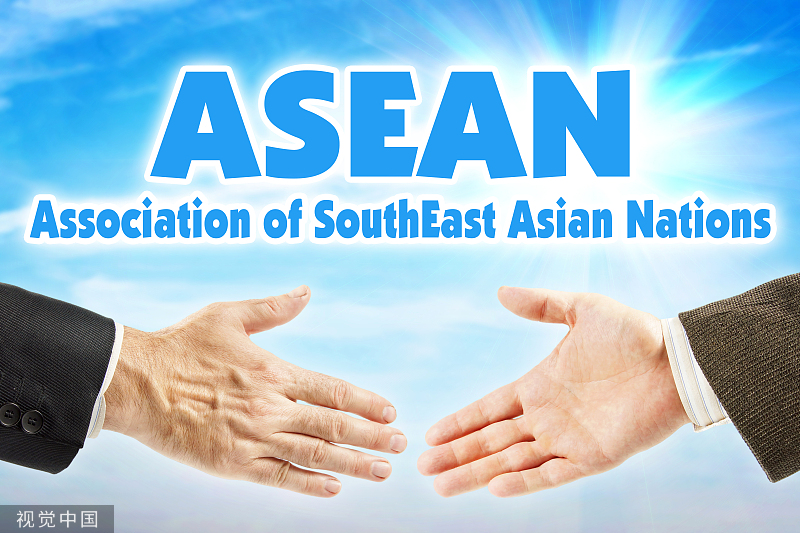 China and the Association of Southeast Asian Nations should strengthen cooperation, boost multilateralism, and work out solutions to global development challenges, a forum was told on Friday.
Zhang Jianchun, vice-head of the Publicity Department of the Communist Party of China Central Committee, said the China-proposed Global Development Initiative, or GDI, aimed to improve the well-being of people in all countries and find solutions to the common problems of mankind.
He said that the initiative is an important public good and platform provided by China to the world. China and ASEAN share geographical proximity and cultural affinity and are each other's largest trading partners.
Zhang was addressing the 2022 ASEAN-China Media Cooperation Forum, with the theme Global Development: Coordinated Action for A Shared Future, in Beijing.
Zhang said China and ASEAN can benefit from new development opportunities. The Regional Comprehensive Economic Partnership entered into force in January, marking a milestone in regional economic integration.
China is ready to work with ASEAN countries to synergize their development strategies, implement global development initiatives, and jointly promote regional peace, stability, prosperity, and development, he added.
Complex situation
Abhisit Vejjajiva, a former Thai prime minister, said via video that the world is facing many complex challenges, including the pandemic, the Russia-Ukraine conflict, and climate change. Yet, the world lacks a coordinated strategy for dealing with these challenges, so the global community must revive the spirit of cooperation.
He said that the GDI has provided an important solution to these challenges. The initiative covers areas of cooperation such as alleviating poverty, promoting equality and food security, and tackling climate change.
Du Zhanyuan, president of China International Communications Group, said that since China and ASEAN established bilateral ties in 1991, both sides have actively cooperated in politics, security, the economy, trade, and people-to-people exchanges, bringing huge benefits to more than 2 billion people.
To boost the China-ASEAN relationship, media organizations and think tanks need to strengthen policy interpretation and information sharing, tap into the two sides' cooperation potential in sectors including economic and trade development, and push for synergies and the sharing of resources, he added.
Sun Shangwu, deputy editor-in-chief of China Daily, said media outlets of China and ASEAN should better tell the vivid stories of China-ASEAN cooperation. Media bears the responsibility to provide authentic and comprehensive information to the public, and should create a favorable public opinion environment for China and ASEAN member countries to deepen economic and trade exchanges and people-to-people exchanges.
Moreover, media organizations should strengthen communication and better tell the stories of young people, who are the future of China and ASEAN member states, Sun said.
The forum was co-hosted by the China International Communication Group, the ASEAN-China Center, and the National Institute for Global Strategy of the Chinese Academy of Social Sciences. It also included sessions on the contributions of media organizations and think tanks to China-ASEAN cooperation. A photo exhibition, Indonesia-China Ecological Conservation Achievements, was also launched during the forum.