AI, 5G breathing new life into appliances
By FAN FEIFEI | China Daily | Updated: 2022-08-09 10:10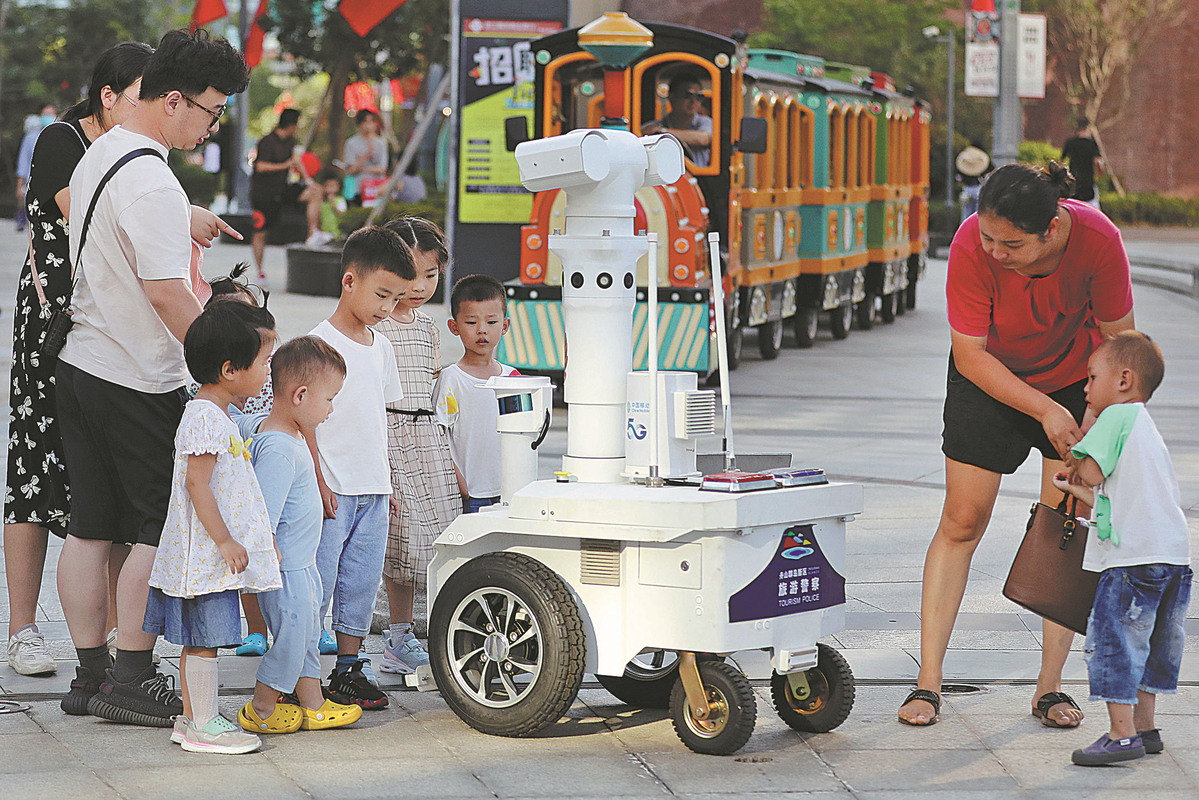 Haier, China Mobile-the world's largest telecom carrier by mobile subscribers-and tech giant Huawei jointly launched the world's first AI plus 5G interconnected factory in 2019. The three parties have deepened their cooperation to upgrade the industrial internet ecosystem and effectively support smart manufacturing.
"5G and AIoT, or artificial intelligence of things, will play a key role in bolstering the connection of different smart home devices in various application scenarios and facilitating the interaction process between human beings and machines," said Pan Xuefei, a senior analyst at market research firm IDC.
AIoT is the combination of AI technologies with IoT infrastructure to improve human-machine interactions and enhance data management and analytics.
Pan added that other cutting-edge technologies, such as voice interaction and facial recognition, have been gradually applied in smart speakers, security surveillance equipment and other smart home devices to enhance user experience and enrich the functions of related products.
Other appliance makers such as Skyworth Group, TCL Technology Group and Sichuan Changhong Electric Holding Group have ramped up efforts to excel in the 5G-powered 8K ultrahigh definition television segment.
"5G offers technological support for the adoption of 8K, while 8K is one of the best application scenarios for superfast wireless technology," said Wu Wei, chief engineer at Skyworth Group, adding that 5G has the advantages of high speed, large capacity and minimal delay, which create great opportunities for the adoption of 8K UHD TV.
With the commercial application of 5G and the application of ultrahigh definition display technologies, China's ultrahigh definition terminal industry is expected to usher in a golden period of development, said Li Dongsheng, founder and chairman of Chinese consumer electronics giant TCL.
Superfast 5G technologies can solve content transmission, compression and decoding problems for 8K displays, and provide solutions for various fields covering entertainment, medical imaging, broadcasting, security monitoring and remote education, said Ai Weiqi, research manager of consumer electronics at Beijing-based market consultancy All View Cloud.
"The smart home industry is now developing by leaps and bounds, thanks to advances in 5G, IoT, big data and other technologies," said Zhang Yanbin, an independent researcher in the home appliances sector.
Zhao Meimei, assistant president of All View Cloud, said some challenges and difficulties have cropped up in the development of smart home devices. "Smart home products made by different manufacturers usually can't be connected, and we still rely on foreign suppliers for high-end smart chips. It will still take several years to see the large-scale application of smart home devices," Zhao added.