Railway to Taipei on mobile map shows shape of things to come
China Daily | Updated: 2022-08-11 07:50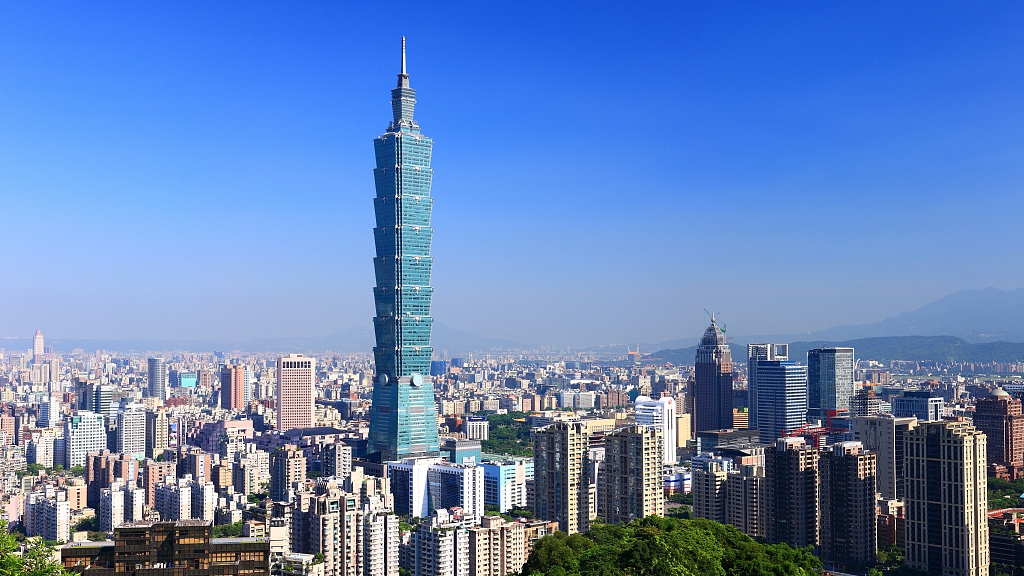 The Beijing-Taipei high-speed railway, though marked "under construction", is now visible on a mobile map software, Beijing Daily reported on Monday. According to the map, the Beijing-Taipei high-speed railway commences from Beijing South Railway Station, passes through Langfang, Tianjin and Cangzhou, continues south to Fuzhou, and then ends at Taipei Railway Station.
The Chinese mainland authorities have long planned to build a high-speed railway to Taiwan, but its appearing on a map should offer food for thought.
The idea was first floated in 2004 when the State Council, China's Cabinet, deliberated on and approved the National Expressway Network Plan. Four years later in 2008, the Fuzhou-Taipei stretch was listed as a "planned railway under research" in the medium- and long-term railway network plan approved by the National Development and Reform Commission.
A series of documents later released by the mainland's authorities, including the most recent Outline of the National Comprehensive Three-dimensional Transportation Network Plan issued by the State Council in February 2022, all mention such a transport plan.
Even though the plan has long existed, the surfacing of the route on the map just after US House Speaker Nancy Pelosi visited Taiwan is no coincidence. Pelosi's visit to Taiwan has not only seriously damaged the foundation of political mutual trust between China and the United States, but also escalated tension across the Taiwan Straits. Since the Donald Trump administration, the US has hollowed out the one-China policy more frequently on the Taiwan question in the manner of "slicing a salami". Pelosi's visit undoubtedly culminated in a series of such events.
Now, the mainland should not only put an end to such tricks, but also take more initiative on the Taiwan question. The military exercises the mainland has conducted around the Taiwan island are representative of such behavior. It can be said that the mainland is now also slicing the salami.
The mainland has so far been patient on the Taiwan question, but it will now actively make plans to achieve the goal of cross-Straits reunification. The small changes on the map are an expression of this thinking, which not only shows the mainland's determination and confidence, but also its vision for the island's future development.