Britain OKs new vaccine to combat COVID-19 and variants
By ANGUS McNEICE in London | China Daily Global | Updated: 2022-08-17 08:56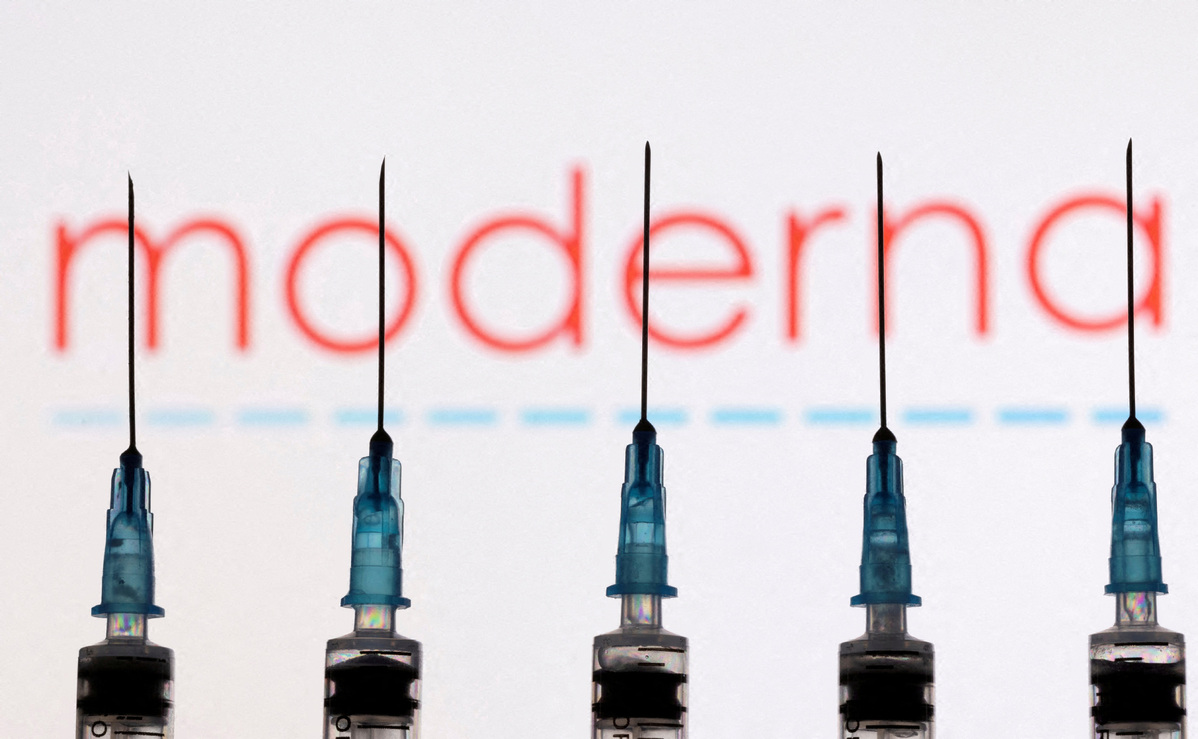 The United Kingdom has become the first nation to approve a COVID-19 vaccine from United States biotechnology company Moderna that targets both the original form of the virus and the Omicron variant.
The UK Medicines and Healthcare products Regulatory Agency, or MHRA, approved the vaccine on Monday after analyzing Moderna trial data. Shortly after, UK Health Secretary Steve Barclay confirmed that the shot will be distributed during the autumn booster program.
"The rollout will include a new bivalent vaccine that will target Omicron and the original strain of COVID-19," Barclay wrote on Twitter.
Half of the active ingredient in the bivalent mRNA booster vaccine targets the 2020 strain of the virus, meanwhile half targets the original Omicron variant known as BA.1, which first hit the UK in January. Moderna said that the shot also proved effective at neutralizing BA.4 and BA.5, two Omicron sub-lineages that are currently the most prevalent forms of COVID-19 in the UK, making up 16 percent and 75 percent of infections respectively, according to the Office for National Statistics, or ONS.
Health authorities say the new jab will bolster the vaccine campaign against the virus, since the Omicron variant and its sub-lineages have proven the most able to escape the antibodies raised through infection or first-generation COVID-19 vaccines.
COVID-19 infections are decreasing in the UK but remain high, the ONS said in its most recent survey to the week ending July 26, when one person in 25 in England had the virus, down from one in 20 the week prior.
Moderna said that the UK is the first to approve its bivalent vaccine, and the company expects authorization decisions from regulators in Australia, Canada, and the European Union in the coming weeks. Meanwhile, US pharmaceutical company Pfizer has submitted data for its bivalent booster to regulators in the US and the EU.
Shanghai-based Clover Biopharmaceuticals is also developing a bivalent jab that demonstrated "potent neutralization "of both the original strain and Omicron in preclinical trials in May, the company said.
Jonathan Ball, professor of molecular virology at the University of Nottingham, said that vaccine developers will be locked in an arms race against COVID-19 for some time as the virus continues to evolve.
"The virus is unlikely to stand still and Omicron-targeted immunity might push the virus down other evolutionary paths, in which case we will be like the Red Queen in Alice and the Looking Glass-having to keep running just to stay in the same place," Ball said.
"That said, unless there is a major shift in the virus, immunity will continue to protect the vast majority from serious disease caused by emerging variants."