UK fruit and veg wasted due to labor shortage
By JONATHAN POWELL in London | China Daily Global | Updated: 2022-08-17 09:11
Food crop harvests in the United Kingdom have been significantly impacted by workforce shortages, according to a fresh survey from the National Farmers' Union, or NFU.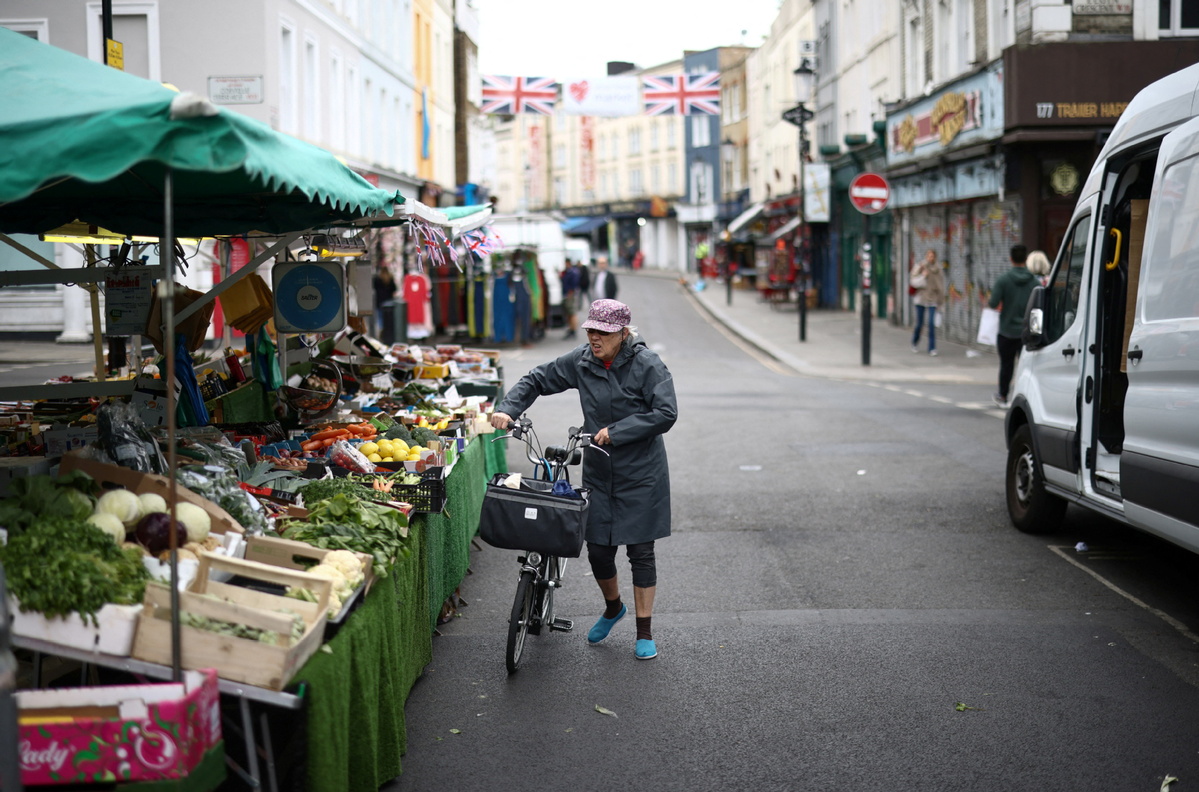 As much as 60 million pounds ($72 million) worth of fruit and vegetables may have been wasted as there are not enough workers to pick the crops, according to the union, which represents a third of the UK's horticulture sector.
The survey shows 40 percent of the union's members had suffered crop losses as a result of labor shortages, with businesses reporting they were 14 percent short of the size of workforce they needed, on average. It showed 17 percent of workers recruited did not turn up, and that 9 percent of workers left their contract early.
Some 56 percent of respondents reported a fall in production, with an average 19 percent reduction across all businesses.
NFU Deputy President Tom Bradshaw said: "It's nothing short of a travesty that quality, nutritious food is being wasted at a time when families across the country are already struggling to make ends meet because of soaring living costs."
With inflation rising and in the wake of the COVID-19 pandemic, farmers are now bracing for the additional challenge of crop losses due to the recent dry weather, said the NFU report. Parts of England have suffered the worst drought in decades.
In a news release, Bradshaw said the prolonged dry weather and record temperatures "have created a really challenging growing environment for our fruit and veg".
The National Drought Group has warned that half of this year's potato crop is expected to fail, and said losses of 10-50 percent are expected for some crops.
Bradshaw said: "Every crop is valuable-to the farm business and to the people whose plates they fill. We simply can't afford to be leaving food unpicked."
The Guardian reported that the sector has struggled to find workers due to high employment levels in the UK, especially in warehouses and in delivery services, where the pay is higher and there is more job security.
Brexit and conflict in Ukraine have further limited the fl ow of temporary workers from overseas, the NFU report noted. It said 38,000 work visas have been made available through the 2022 Seasonal Workers Scheme, although the sector requires 70,000 workers.
Bradshaw said: "This survey has demonstrated just how crucial it is for fruit and veg growers to have access to the workforce they need. Expanding the Seasonal Workers Scheme will play a vital role in enabling that access and ensuring we don't see this devastating level of food waste next year."