Qualcomm revved on self-driving tech
By MA SI | China Daily | Updated: 2022-08-30 08:59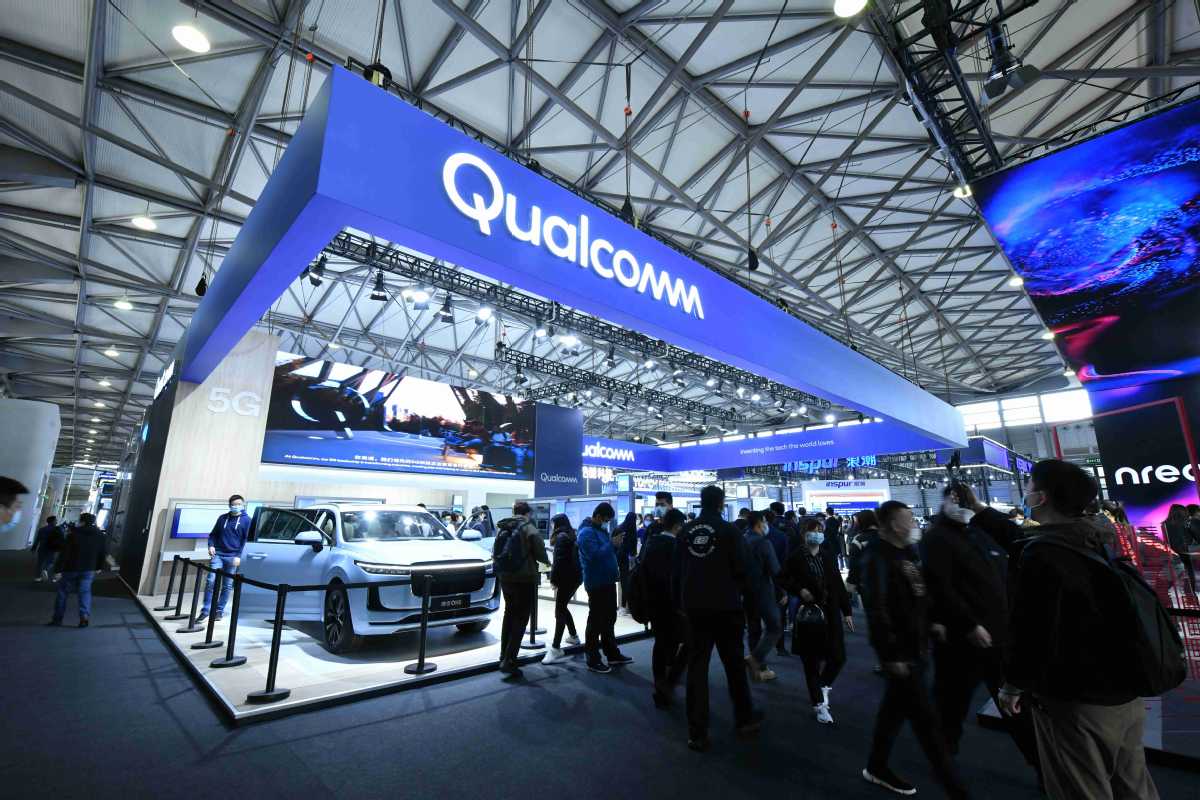 The Chinese market will be a major revenue source for US semiconductor company Qualcomm's automotive business, as China's massive vehicle sector has a faster adoption of autonomous driving technologies than many others, a senior company executive said.
The comment came as Qualcomm sees big opportunities from the fledgling Chinese self-driving industry and the California-based company is stepping up its push to expand business beyond chips for consumer electronics and to continuously grow its automotive business.
Nakul Duggal, senior vice-president and general manager of automotive for Qualcomm Technologies, said in an exclusive online interview with China Daily: "China has a number of globally leading companies that are investing in autonomous driving. Their demand for software, systems, artificial intelligence and other technologies present large opportunities."
In the quarter ended June 26, Qualcomm's automotive business recorded $350 million in revenue, up 38 percent year-on-year. The company forecast that annual revenue for its automotive business will hit $3.5 billion in 2026.
"China is a very important part of our overall strategy. Clearly, about 25 percent of the world's cars are sold in China," Duggal said.
China has the potential to become the world's largest market for autonomous vehicles, said consultancy McKinsey & Co, which estimates that such vehicles will make up more than 40 percent of new vehicle sales in China by 2040.
On Friday, a car model under the WEY brand of China's Great Wall Motor made its debut at the Chengdu Motor Show in Sichuan province, becoming China's first commercialized vehicle to feature Qualcomm's autonomous driving Snapdragon Ride platform. The car utilizes the platform for advanced driving assistance systems, or ADAS, and automated driving systems.
This is part of Qualcomm's broader push to meet diversified demand from Chinese automakers. The company has a full range of auto product portfolios across ADAS, digital cockpit, auto connectivity and car-to-cloud service to meet myriad requirements.
"Every car is definitely going to have some level of ADAS capability over the next 10 years. The size of the market is very large, and there is a lot of opportunity for differentiation," Duggal said.
He added that the company allows carmakers to develop, optimize and customize solutions on the basis of the platforms Qualcomm provides, whether they want full-fledged solutions, silicon-only products or a mix of both.
Such flexibility is essential as a growing number of automakers want to have control over autonomous driving technologies, which they see as the "soul" of future cars, said Roy Lu, director of the Gasgoo Automotive Research Institute.
To beef up its technological edge amid fiercer autonomous driving competition, Qualcomm completed its acquisition of Swedish tech supplier Veoneer's Arriver software unit in April.
Arriver has a world-class edge in computer vision technologies and deep partnerships with global carmakers like Mercedes, Geely and Volvo, Duggal said.
In China, Qualcomm's Snapdragon Cockpit platform, which powers in-vehicle experiences such as infotainment and visualization, has already been used in more than 50 car models from established carmakers such as BYD and emerging electric vehicle makers such as Xpeng, Nio and Li Auto.
"China is a very competitive market and it demands the best in terms of products, engineering and support. Being in China for more than 25 years, we are very familiar with those requirements," Duggal said.
Qualcomm's flexible business model, its ability to serve customers from the entry-tier to the highest state of performance and its open partnerships in China will help the company to succeed in the nation's auto market, just like it had done in the smartphone industry, he added.