Australian defense review: more of the same?
By John Queripel | chinadaily.com.cn | Updated: 2022-09-15 15:56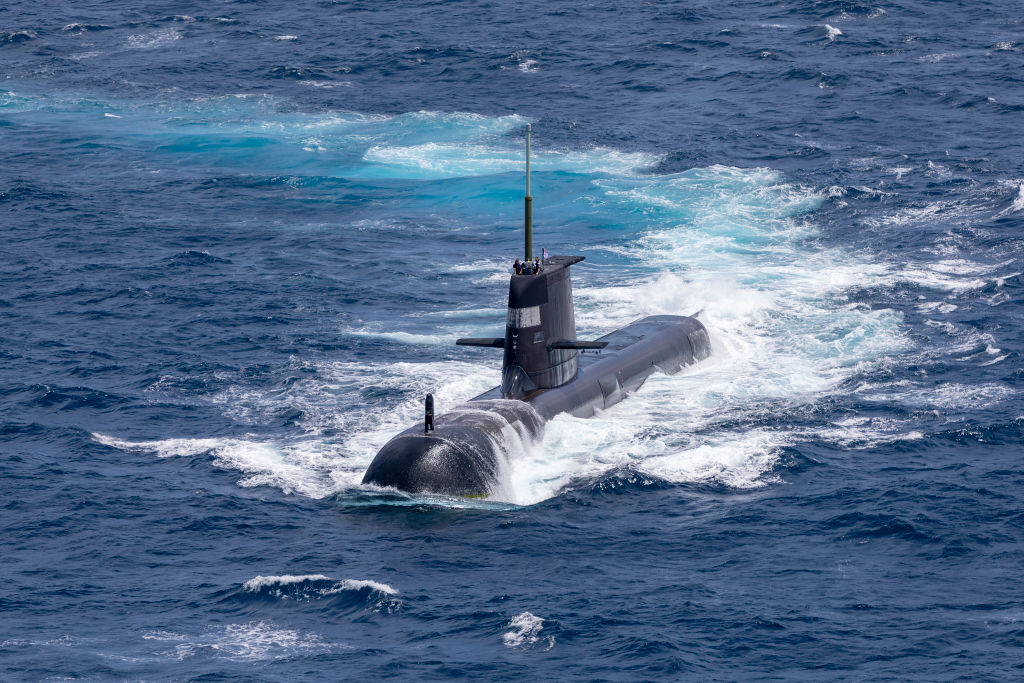 The Australian government through Deputy Prime Minister and Minister for Defense Richard Marles recently announced a "Defense Strategic Review". This review will be headed by Angus Houston, former chief of the Defense Force, and Stephen Smith, a former minister for Defense.
Called a "snap report" by Marles, but given the backgrounds of those heading it, and that a draft report will be given to the minister on November 1, just one day after submissions close, leads one to question just how thoroughly issues will be examined in an open and comprehensive manner.
Stephen Smith was the Minister for Defense in the government headed by Julia Gillard, at the time when a commitment was made for US Marines to be based in Darwin and is currently a member of the Board of the Perth USAsia Centre. Angus Houston also has strong US sympathies as Patron Australian American Association Canberra Division.
Although not naming China as cause for the review, Houston seemed to indicate as much soon after his appointment, by commenting that, "the deteriorating strategic environment facing Australia is the worst I have seen in my lifetime".
It is widely expected the review will further link Australia with US geo-political strategy through closer military integration, while casting China as a rising power in the region to be contained.
As such it is expected the review will recommend a continuation of developing closer ties between the Australian and US militaries.
That process is well underway, with the Australian Defense Minister stating that the Australian military, which has been working "inter-operatively" with the US military, is now committing itself to working "inter-changeability" with US forces.
The new Australian Government policies represent a continuity with those of its predecessor.
That government had placed Australia-US military cooperation on a new level when US Secretary of State Antony Blinken and Secretary of Defense Lloyd Austin hosted the then-Australian minister for Foreign Affairs Marise Payne and minister for Defense Peter Dutton in Washington DC for the 31st Australia-United States Ministerial Consultations (AUSMIN September 2021).
The secretaries and ministers endorsed military cooperation, which would: enhance air capabilities through the rotational deployment of US aircraft of all types in Australia and appropriate aircraft training and exercises, facilitate naval cooperation by increasing logistics and sustainment capabilities of US surface and subsurface vessels in Australia, while on land conducting more complex and integrated exercises with allies in the region.
Most tellingly there was also a commitment to establish a combined logistics, sustainment, and maintenance enterprise to support high-end war fighting and combined military operations in the region.
Last month Australian Air Marshal Chipman meeting with the US Secretary for the Air Force Frank Kendall warned that though China had established a "formidable aerospace capability" in the South China Sea, military operations could still be conducted there. "It doesn't make it impenetrable, and it doesn't mean you can't deliver military effects to achieve your interests when you are operating against China, so I don't think to that extent it's an exclusive area to us." That an Australian air chief is contemplating "operating against China" is frightening.
Such has been the build-up of US military capabilities, former chief of staff and ministerial adviser to the Australian Minister for Defense, Mike Scrafton, has surmised, "Australia has effectively surrendered its right to say what kinds of military platforms and weapons can be brought on to, or stationed in, its territory…a complete and total subordination of Australia's interests to those of America. It is not possible to say no to America when we are so deeply entwined with US military war preparations."
Any conflict with China, however, will not be a replay of Australia's long tradition, as down-payment on the US alliance, of sending often quite small expeditionary forces to US wars in places as far away as Afghanistan or Iraq. Rather, Australia will be in the center of a war fought in its own neighborhood, remote from "Western" allies, with no guarantee they will come to its aid.
Well-known Singaporean former diplomat and geo-political scholar Kishore Mahbubani has said, "Australia can choose to be a bridge between East and the West in the Asian Century or the tip of the spear projecting Western power into Asia."
At this stage seemingly the choice is the latter.
John Queripel is a Newcastle, Australia based writer, historian, and social commentator.
The opinions expressed here are those of the writer and do not necessarily represent the views of China Daily and China Daily website.
If you have a specific expertise, or would like to share your thought about our stories, then send us your writings at opinion@chinadaily.com.cn, and comment@chinadaily.com.cn.