Virtual humans herald dawn of digital age
Xinhua | Updated: 2022-09-19 08:08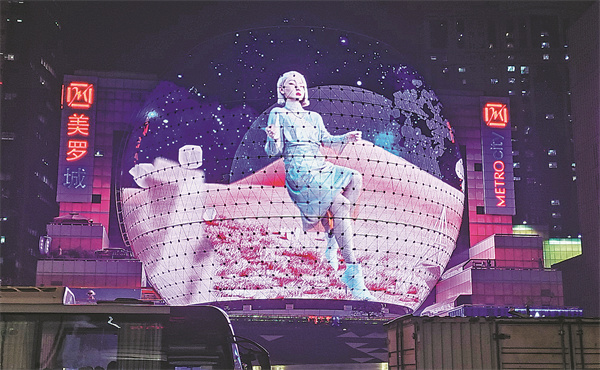 Luya, a virtual singer who was admitted to a Chinese music college in this year's back-to-school season, stole the limelight recently.
Vocal students at the Shanghai Conservatory of Music can sit in their classes with a digital classmate capable of singing in a true-to-life vocal tone, entirely driven by artificial intelligence algorithms.
The pink-haired anime girl, developed by iFLYTEK, China's leading AI and speech tech company, is an example of the new industrial fad and fashion in the country, which highlights a strong impetus in the corporate sector to go digital, though some consider it an advertising stunt.
Last month, NetDragon, a Fuzhou-based online game developer, appointed a virtual rotating CEO for its subsidiary, vowing to "fully promote the company's AI-enabled management strategy and the drive to build a metaverse structure," according to its release.
It is unclear how this top female executive named Tang Yu, who has been working for the company for five years, can improve the IT firm's managerial expertise, but NetDragon has tried to demonstrate that its AI employment initiative is not merely hype.
Since 2018, a group of AI-enabled virtual managers "hired" by the company have processed over 300,000 applications, issued about 500,000 business alerts and handed out some 1,200 rewards and penalties, most of which are part of a daily routine.