UN boss urges world to forsake fossil fuels
By EARLE GALE in London | China Daily Global | Updated: 2022-09-20 09:41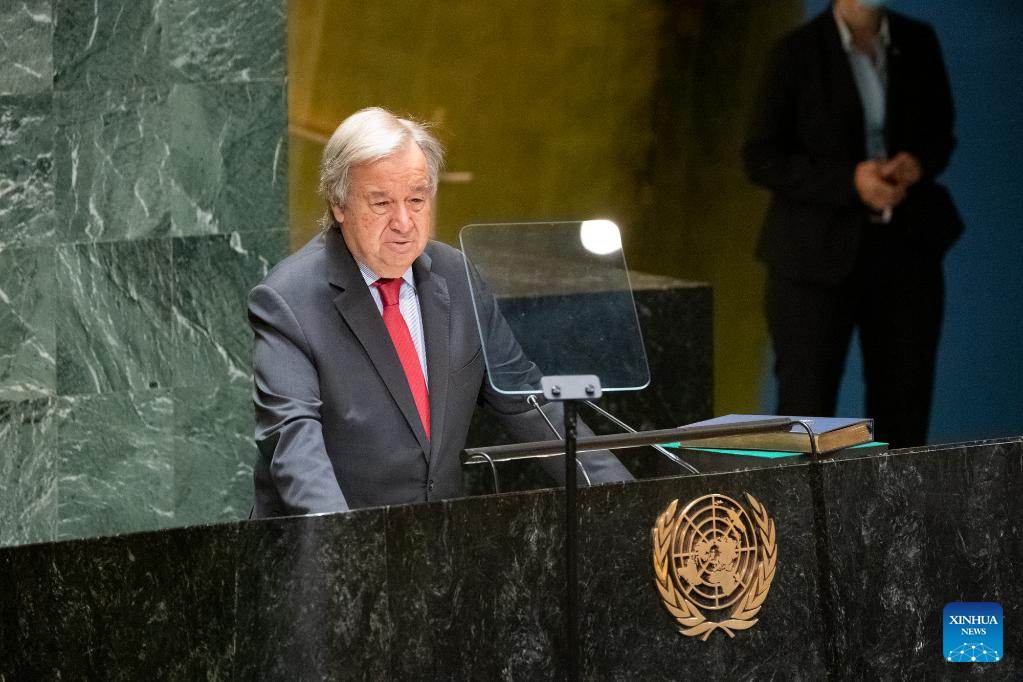 Nations grappling with the cost-of-living crisis should resist the temptation to burn more fossil fuels, the leader of the United Nations has said.
Antonio Guterres, the organization's secretary-general, said rather than drifting back to burning more fossil fuels, countries should speed up their transition away from them, and toward green fuels that do not contribute to global warming.
"The current fossil fuel free-for-all must end now," the BBC quoted him as saying. "It is a recipe for permanent climate chaos and suffering."
He made the plea as many nations have struggled with the fast-rising cost of natural gas, which has become less plentiful because of the Russia-Ukraine conflict.
The relative scarcity of natural gas has prompted countries to consider reverting to more polluting fuels, such as coal, oil, and even wood, which produce significantly more greenhouse gases.
Guterres added that, with the use of fossil fuels already now at pre-pandemic levels, the world will likely see more heat waves and other cataclysmic weather events if countries do not get to grips with global warming.
He spoke out as new analysis showed the world's known reserves of fossil fuels are still large enough to produce more planet-heating emissions than was produced throughout the entire past 200 years.
The Global Registry of Fossil Fuels, which the Carbon Tracker Initiative launched on Monday, claims 3.5 trillion metric tons of greenhouse gas emissions would be emitted if the planet's known reserves of coal, oil, and gas are extracted and exploited, which is seven times more than would be needed to exceed the world's global-warming target limiting the increase in temperature to 1.5 C.
The Guardian newspaper quoted Mark Campanale, the Global Registry of Fossil Fuels' founder, as saying: "You've got governments issuing new licenses or permits for coal that are completely decoupled from their own climate commitments. It's like a country announcing that they're going on a climate change diet and they're going to eat salad for lunch and then sneaking back to their office and working their way through a box of donuts."
Meanwhile, the Financial Times newspaper reported on Monday that investors' renewed interest in fossil fuels has led to seven of the 10 best-performing stocks on London's junior Aim market being fossil fuel companies, of which four are interested in United Kingdom's reserves of oil and gas.
Sophie Lund-Yates, an equity analyst at investment platform Hargreaves Lansdown, told the paper: "A heightened interest from investors in oil and gas companies naturally follows times of increased oil prices. The situation in Ukraine and subsequent energy shortages have also brought oil and gas into the public's mind never seen before."