McDonald's China opens its first zero carbon restaurant in Beijing
By WANG ZHUOQIONG | chinadaily.com.cn | Updated: 2022-09-21 21:42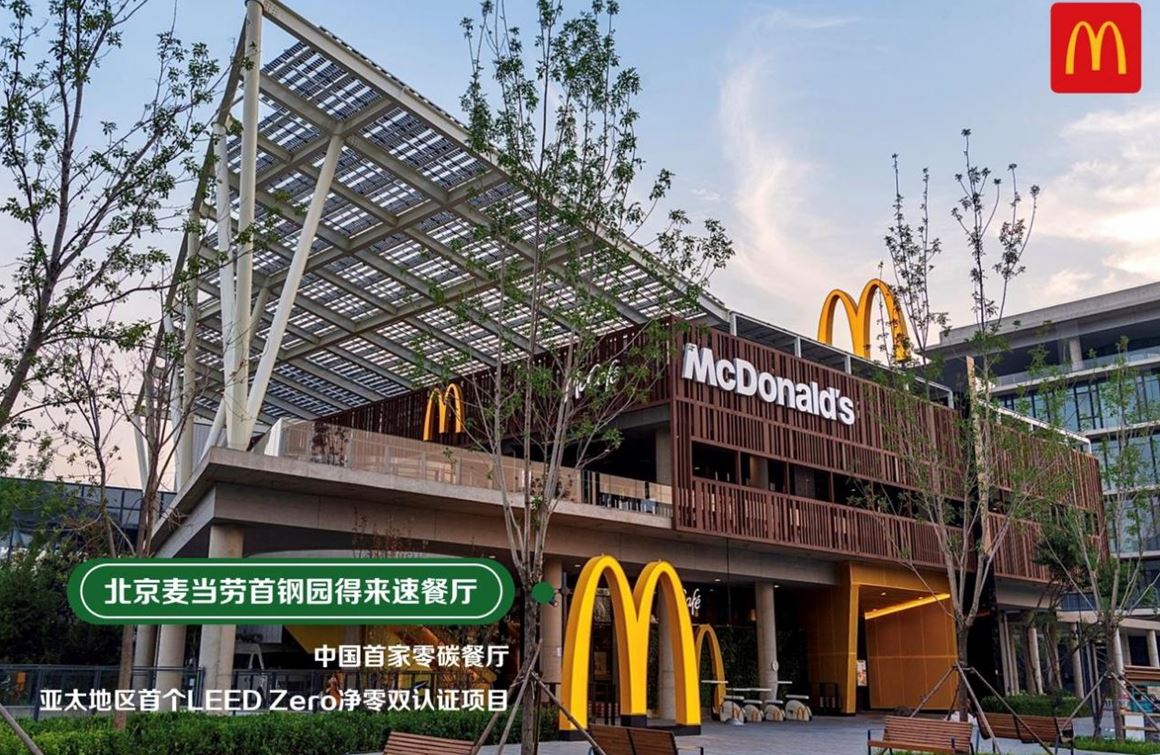 Leading fast-food chain McDonald's China opened the company's first zero carbon restaurant in the Shougang Park in Beijing recently, part of its upcoming move to open more new green outlets in the country.
The McDonald's Shougang Park restaurant is designed and constructed in line with LEED (Leadership in Energy and Environmental Design) net zero carbon and net zero energy certification standards.
For a building to be net-zero it must remove as much carbon dioxide from the atmosphere as it emits throughout its lifespan, both in the form of embodied carbon and operational carbon associated with construction, occupation, and eventual demolition.
Powered by on-site solar panels of over 2,000 square meters, the new restaurant is a milestone for the company's China unit to achieve net zero carbon emission in the country by 2050. There are about 5000 McDonald restaurants in China.
"With the scaling up of our business, we are determined to take up more social responsibilities to feed and foster our communities," said Phyllis Cheung, CEO of McDonald's China.
"We will continue to drive high speed and sustainable growth by creating a future where people and the planet will thrive. We will focus on opening more green restaurants and embed green experience throughout consumer journey."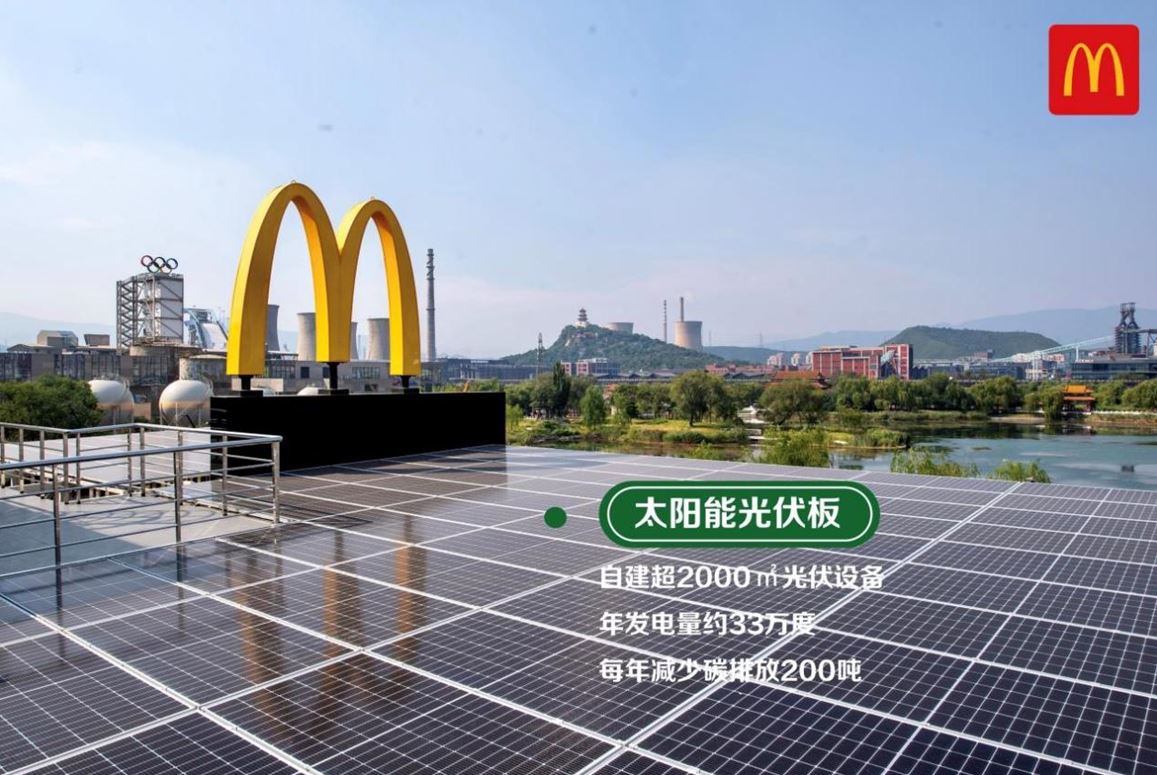 McDonald's China will offer a series of green experience activities to consumers nationwide to advocate low carbon lifestyle, which includes the sealing sticker on the paper bags turning into green colors, or discounted Filet-O-Fish, which uses 100 percent Marine Stewardship Council certified codfish.
Collaborating with Amap, McDonald's will provide a cup of free coca cola to the customers who use Amap navigation app and arrive at McDonald's restaurants by bike or on foot from Sep 20 to Oct 4.
About 1,600 LEED certified McDonald's green restaurants will change the color of their location icon on McDonald's app, enabling over 200 million registered members to find their nearest green restaurant easily.