Ginseng lies at the root of Jilin's success
Share - WeChat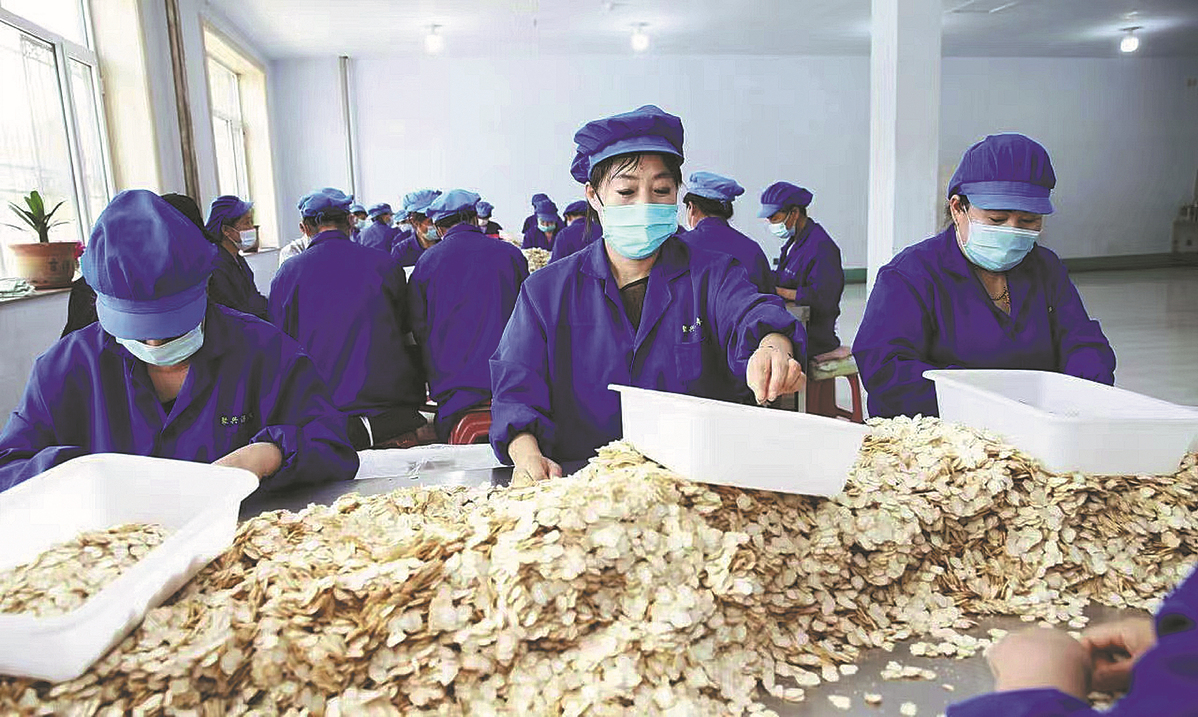 Province makes 40% of products sold worldwide, set to expand
Jilin province is working to turn ginseng into an industry worth 100 billion yuan ($14.18 billion), the province's top official said on Tuesday.
"The ginseng industry has entered an important period of development with strategic opportunities for transformation, upgrading and high-quality development," Jing Junhai, Jilin's Party secretary, said at the opening ceremony of the 2022 High-quality Development Conference of the Ginseng Industry in the capital, Changchun, on Tuesday.
"We will focus on promoting quality, product innovation and brand-building to draw up a blueprint for the development of the ginseng industry."
Jilin is the country's leading producer of ginseng and has a lengthy history of cultivating the root. More than 60 percent of Chinese ginseng is grown there, and some 40 percent of ginseng sold worldwide also comes from the province, according to Xinhua News Agency.
Last year Jilin had 9,773 hectares planted with ginseng, and the output value of its ginseng-related industries was about 60 billion yuan.
According to a development plan released by the provincial government in May, the industry is projected to exceed 80 billion yuan by 2025 and reach 100 billion yuan by 2030.
Jing also said that Jilin will work on recognition by focusing on its Changbai Mountain Ginseng brand.