Forum discusses China-LAC cooperation
By XU WEIWEI and WILLIAM XU in Macao | China Daily Global | Updated: 2022-09-30 09:25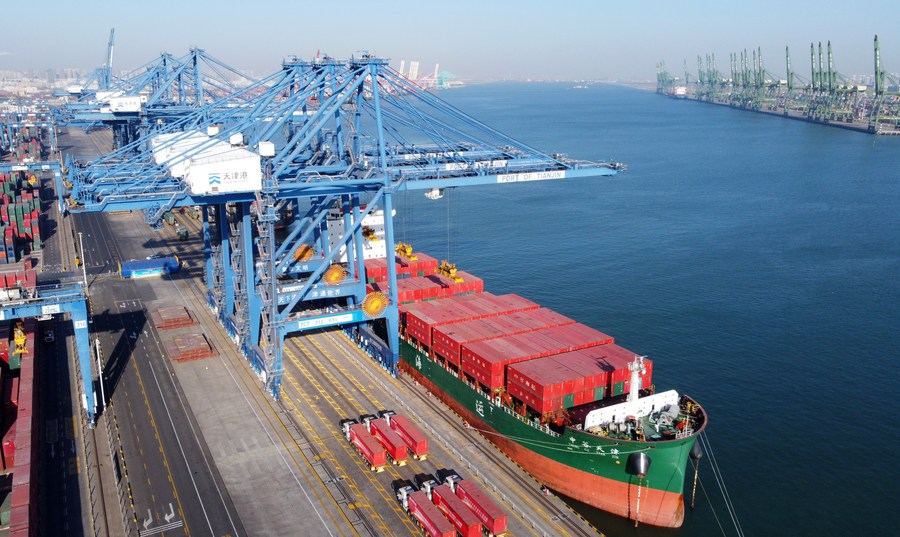 Nation helps Latin American countries build high-quality infrastructure with green initiatives
Closer cooperation between China and Latin American countries will bring in high-quality infrastructure with green initiatives, according to speakers at a forum in Macao on Wednesday and Thursday.
At the 8th China-LAC Infrastructure Forum, Argentine Minister of Transport Alexis Guerrera said by video link that China has given support and assistance to Argentina at a time when the Latin American country urgently needs to promote production and export earnings.
China has provided Argentina "with financing, knowledge and technical support to help Argentine products to be transported more efficiently and people to travel faster, more comfortably and safely," he said.
Vice-Minister of Commerce Wang Shouwen said infrastructure development has been a key field and priority in China-LAC trade and economic cooperation.
In 2021, China-LAC trade topped $450 billion for the first time, up 41.1 percent. China's direct investment in LAC countries grew by 57 percent last year.
Juan Fernando Lugris Rodriguez, Uruguay's ambassador to China, said that in the post-pandemic era, Uruguay will play a very important role in both traditional and digital infrastructure.
Uruguay, a country rich in natural resources and with a young population, will play a more important role with its dynamic economy, he said. "We have many business opportunities to work with China, including investment in new infrastructure development."
Anyin Choo, Guyana's ambassador to China, said Chinese investment in her country has also increased in recent years, contributing to growth and ensuring job creation, socioeconomic development and market opportunities, she said.
"This means that Guyana now has the need for infrastructure development, which is the driving force behind its transformational needs," said Choo.
Salvadoran Ambassador to China Aldonov Frankeko Alvarez said at the forum that China is a global power, and Latin America's exchanges with it support the economic prosperity of the region.
"We welcome a variety of new kinds of investment, such as in mining, telecommunications, energy, green innovation and connectivity," said Ecuadorian Ambassador to China Carlos Larrea Davila.
Ecuador has existing projects worth $38 billion and investments are very diverse, such as in government-enterprise cooperation. More than 100 Chinese companies have business in Ecuador and China is Ecuador's top partner, he said.
Xin Xiuming, vice-chairman of the China International Contractors Association, said building green, environmentally friendly and sustainable infrastructure has become a hot topic in international infrastructure.
"The joint efforts of Chinese and Latin American enterprises in the fields of green infrastructure, green energy and green finance to strengthen cooperation in energy conservation and emission reduction will help the two sides achieve the goal of carbon peaking and carbon neutrality," Xin said.
And promoting cooperation between China and Latin America in digital transformation is also important in infrastructure cooperation, he said.