Children find their destiny
By Xu Fan | China Daily | Updated: 2022-10-11 08:12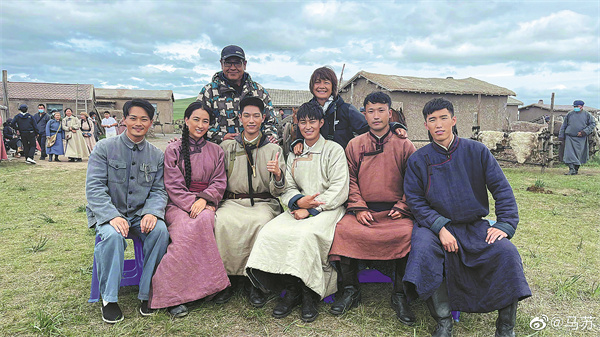 "We often needed to drive for around half an hour from one household to another. The tranquil and peaceful life in the grassland makes people more open and inclusive, hence also stirring me to think that's perhaps why the herding families selflessly fostered children from the southern regions," she says.
Many consider children and animals challenging subjects to shoot. The movie features wolves, horses, sheep, and hundreds of young children, including some babies and toddlers. They became the biggest "stars", and the cast and crew members waited patiently for them to get into the right frame of mind for filming.
"When one child started to cry, the emotion would soon become contagious. Interestingly, I remember that we had to hug and comfort the young children most of the time," recalls Ma.
A bit more trained or tamed, the horses were transported from Beijing, and the wolves are the offspring of the titular animal "actors" in French director Jean-Jacques Annaud's 2015 blockbuster Wolf Totem, which is about an educated Beijing young man's fascination with prairie wolves during the late 1960s.
Earlier this year, the movie was selected as the opening film for the 12th Beijing International Film Festival, currently obtaining 7.2 points out of 10 on the popular review aggregator Douban. The movie has extended its theatrical screening to Oct 29, around 20 days longer than previously scheduled.