UK inflation rate leaps to 41-year high
By JONATHAN POWELL in London | China Daily Global | Updated: 2022-11-17 09:19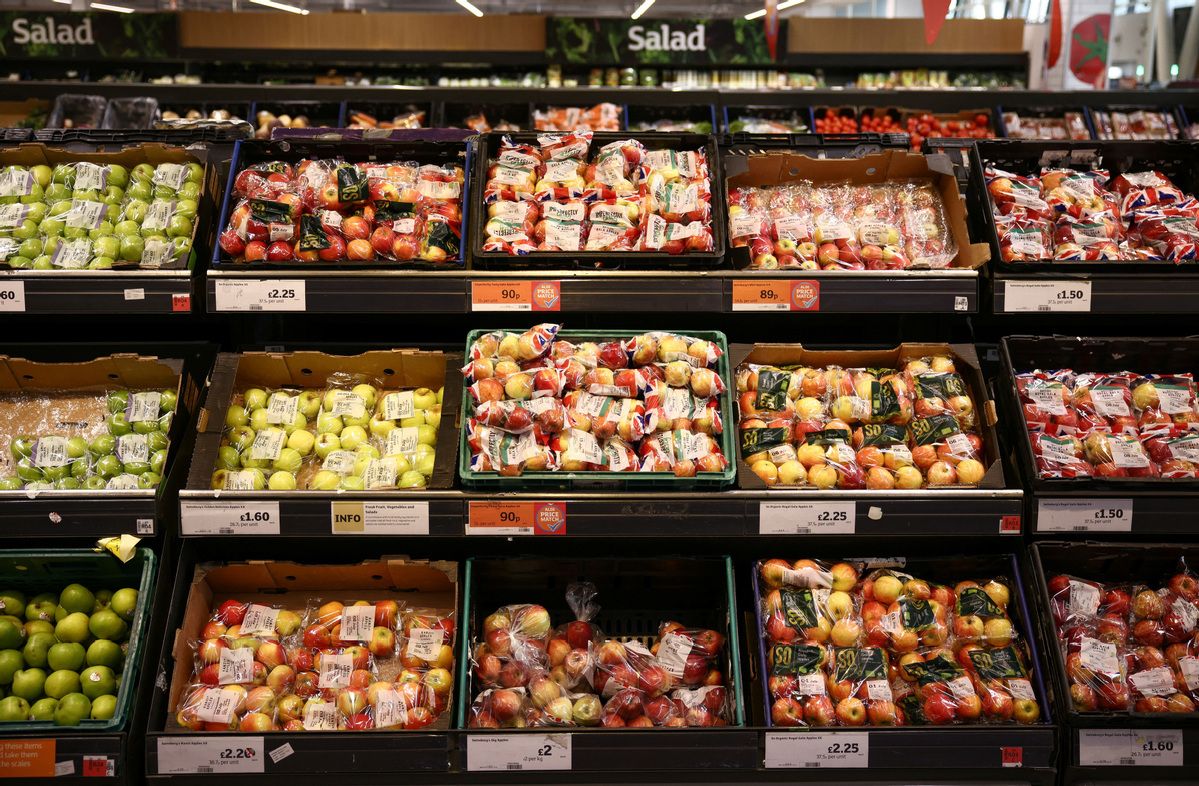 Country's prime minister says price rises 'enemy' nation must face down
Official figures show that inflation in the United Kingdom jumped to a higher-than-expected 11.1 percent last month, which is the highest rate since October 1981 and up from 10.1 percent in September.
The latest data from the Office for National Statistics, or ONS, reveals the unexpected leap was mainly due to the rocketing cost of gas and electricity, despite government support that aimed to limit the rise in household energy bills.
Gas prices surged nearly 130 percent during the past year, while electricity has risen by around 66 percent, said the ONS.
Economists had forecast a lower rise in inflation to 10.7 percent, and the bruising figures will intensify the squeeze on households and businesses from the cost-of-living crisis.
Grant Fitzner, chief economist at the ONS, said: "Rising gas and electricity prices drove headline inflation to its highest level for over 40 years, despite the Energy Price Guarantee."
Increases across a range of food items also pushed up inflation, said the ONS. It also noted that disparity between public and private sector pay growth was at its widest on record.
"Rising energy and food costs have more bearing on the inflation rate experienced by low-income households, as a greater proportion of their expenditure is spent on them compared with high-income households," the ONS said.
The Bank of England has predicted that inflation will remain at very elevated levels through next year before falling to the 2 percent target in 2024.
The UK's finance minister, Chancellor of the Exchequer Jeremy Hunt, has warned that "tough "decisions on tax and spending would be revealed in a fiscal statement due on Thursday, British news outlets reported.
Hunt has blamed the effects of the novel coronavirus pandemic and the Russia-Ukraine conflict for the spike in prices. He described inflation as an "insidious tax" that was "eating into pay checks, household budgets, and savings, while thwarting any chance of long-term economic growth".
He said: "It is our duty to help the Bank of England in their mission to return inflation to target by acting responsibly with the nation's finances. That requires some tough but necessary decisions on tax and spending to help balance the books."
Speaking at the end of the G20 summit in Bali, Indonesia, Prime Minister Rishi Sunak said inflation was "the enemy that we need to face down", the Press Association reported. He said: "It makes people poorer, that's what inflation does.
"My absolute number one priority is making sure that we deal with the economic situation that we face at home."