Australia, NZ battle fresh virus wave
By KARL WILSON in Sydney | China Daily | Updated: 2022-11-23 07:10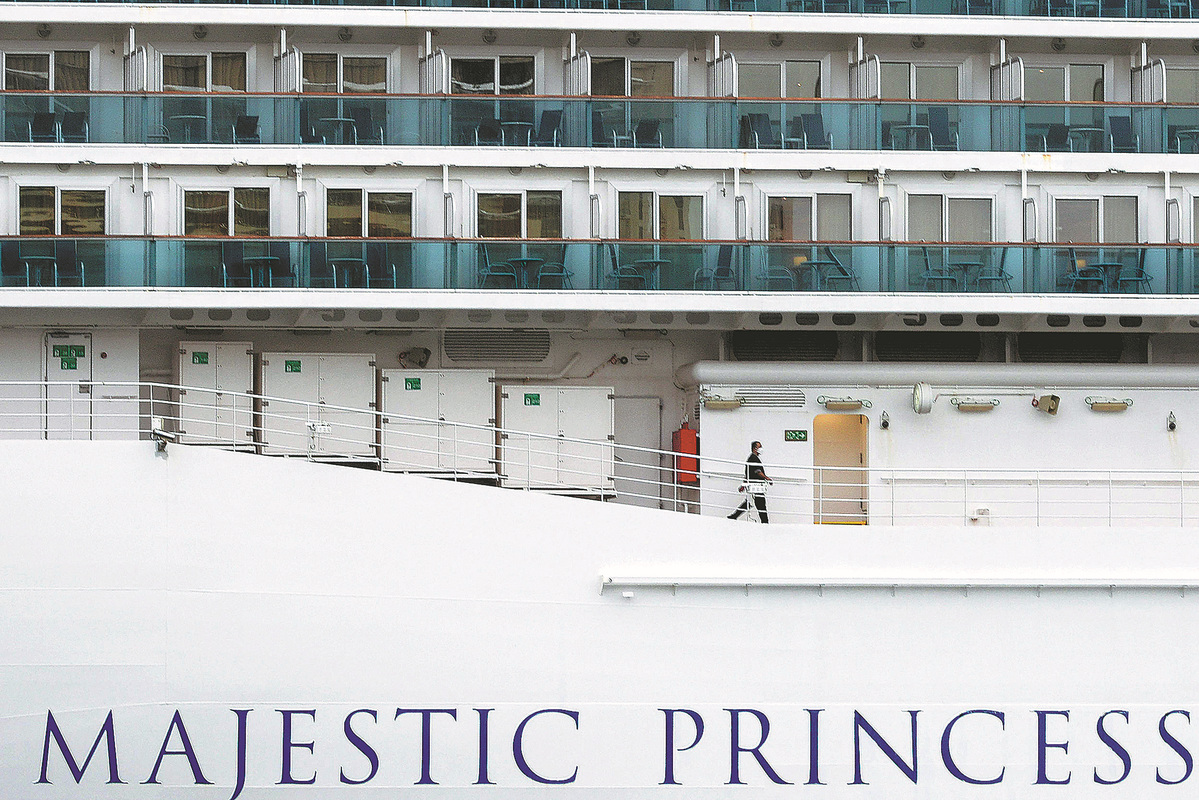 Australia and New Zealand, once highly rated for effective COVID-19 containment, are battling a new wave of the coronavirus that has been described as a rich "variant soup" of Omicron descendants.
Throughout Australia, case numbers are surging and hospitals are again fast reaching capacity. On Nov 15, average daily cases nationwide rose 38 percent from the previous week, to well above 10,000, according to Australia's Department of Health and Aged Care.
Actual infections may be higher than official tallies as people are no longer required to test for COVID-19 or report positive rapid antigen test results.
James Wood, associate professor in the School of Population Health at the University of New South Wales, said the fourth wave of COVID-19 started in Australia toward the end of October, driven by what he described as a "variant soup of new lineages of SARS-CoV-2 that further escape existing infection-derived and vaccine-induced immunity".
"Instead of a single variant driving this new wave, we now have many lineages with similar properties, although the XBB, BQ.1.1 and BR.2 lineages are likely to be most prominent in Australia," he told China Daily.
Leading New Zealand epidemiologist Michael Baker told Radio New Zealand recently that daily COVID-19 cases in New Zealand topped 4,000 for the first time in three months on Nov 15, and it remains unclear when the wave will peak.
Brett Sutton, chief health officer for Australia's Victoria state, raised the alarm in late October that a fourth wave had begun when he said the state had recorded a 25 percent increase in cases week-on-week. This was echoed by his New South Wales counterpart Kerry Chant, who said people should prepare for a rise in cases.
A matter of concern
Australian Health Minister Mark Butler said the federal government would roll out Pfizer's new bivalent vaccine as a booster shot for Australians aged 18 and over to combat the new wave.
"I expect we will see a short sharp wave, similar to the recent one in Singapore, with a peak by the end of November," Wood said.
"I also expect this to be smaller than the BA.5 wave, but we will see a considerable rise in hospitalizations and deaths, particularly in people over 65, where blood surveys show that less than half of people have a prior infection."
Robert Booy, an infectious disease and vaccine expert with the University of Sydney, told China Daily the new COVID-19 wave is a matter of concern.
"It's due to the grandchildren of Omicron, a variant which has been with us now for a whole year. This tells us that the virus is running out of ways to mutate to evade our immunity," he said.
Baker said the long-term effects of COVID-19 are the biggest worry facing New Zealand. "They're grouped into long COVID, but there are obviously a whole lot of things that go on and I think the neurological effects can be very severe and quite disabling," he told RNZ.
"Every time you are reinfected, you run the risk of long COVID. So, I think we still want to minimize the number of times people get this virus."