Subsidies aim to encourage more births
By HUANG ZHILING in Chengdu | CHINA DAILY | Updated: 2022-11-23 09:13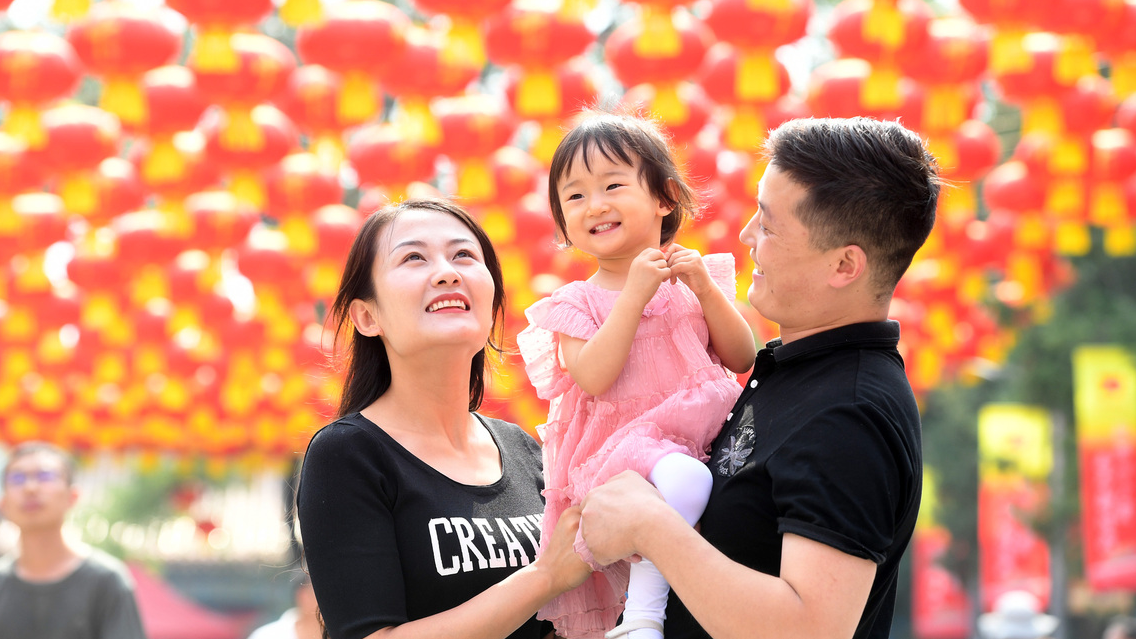 Couples incentivized to have kids to offset country's aging population
Subsidies for newborn babies have contributed to the birth of second and third children in the city of Panzhihua, Sichuan province.
In July 2021, Panzhihua became the first city in the country to offer a monthly 500-yuan ($71) subsidy to a family with a newborn second or third child.
According to the city government, each second or third child born after June 11, 2021, and whose parents have permanent residence permits in the city and are entitled to the city's social insurance program, will receive the monthly subsidy for three years.
As an industrial city, Panzhihua is short of people and its population is aging. According to the seventh national census conducted in 2020, the city has a permanent population of only 1.2 million, and nearly 16 percent of the people are 65 and above.
Yang Jun, a resident of Huadong Street, was the first in the city to apply for the subsidy.
"My first child was more than two years old when my second child was born on June 28, 2021.After news of subsidies for second and third children spread among my wife's circle of WeChat friends, she forwarded it to me," he said.
According to Tang Zhongzhu, a vice-mayor of Panzhihua, subsidies amounting to 950,000 yuan were given for 650 newborn babies in 648 families in 2021. About 10 million yuan is expected to be given to about 2,000 families this year.
The birth rate in Panzhihua has increased by 1.62 percent over the previous year since the subsidy policy started, Tang said.
Panzhihua has released other policies to make the city friendly for births. For example, female workers will enjoy paid maternity leave of up to 158 days, an increase from the national standard of 98 days, and families with more than one child will be subsidized in housing.
Other cities have adopted similar subsidies. Hengshui in Hebei province began offering subsidies of up to 10,000 yuan to first-time mothers who are 35 and older and had their first child through assistive technology. Subsidies of 5,000 yuan are available to mothers giving birth to their third child.
Ningshan county in Shaanxi province recently announced subsidies of 2,000, 3,000 and 5,000 yuan for families giving birth to first, second or third children respectively.
Chen Tingting, an assistant research fellow at Guangdong Academy of Population Development, applauded the practice of offering subsidies for families with children. The drop in the birth rate has much to do with the fact that young people do not want to get married or have children. It's necessary to encourage them to get married and have children, Chen said.
Many young people complain about high housing prices and say that they cannot afford to buy an apartment and get married, let alone have children.
Liang Jianzhang, a demographer and professor at Peking University's Guanghua School of Management, has urged for housing discounts to encourage young people to have children.