Soccer fans warned against gambling during World Cup
By Yang Zekun | CHINA DAILY | Updated: 2022-11-23 09:20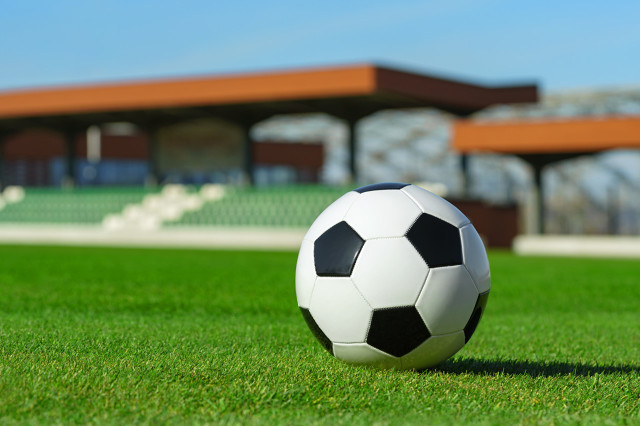 Judicial authorities alert people about scams, punishment amid ongoing event
Judicial and public security authorities have tightened their ongoing crackdown on gambling and fraud related to soccer matches and reminded the public to guard against such risks during the 2022 FIFA World Cup.
The Liaoning Provincial Public Security Department released a post on Saturday revealing the main patterns of online fraud in soccer gambling.
It said scammers often lure others by advertising that they know inside information about the World Cup, then invite the speculator to join a chat room on the pretext of receiving guidance from experts if they pay certain fees.
In another trap, scammers capitalized on the mentality of soccer fans seeking to place bets before the World Cup and sent links with Trojan horses via mass text messages. People who clicked the links triggered the viral program, leading to the theft of money attached to their phone numbers, said the post.
Any kind of for-profit gambling is not allowed on the Chinese mainland, said Wang Yong, a judge of the Dalian Intermediate People's Court in Liaoning.
People who take part in gambling may be detained for a maximum of 15 days and fined up to 3,000 yuan ($420). Those who organize or profit from gambling shall be sentenced to imprisonment of no more than three years along with a fine, Wang said.
People who organize or open a casino shall be given a maximum of 10 years' imprisonment and be fined, he said.
Apart from opening physical casinos, acts including transferring gambling videos and data through the internet or mobile communication terminals, establishing gambling websites to accept bets or for others to organize gambling, acting as an agent for a gambling website and accepting bets, or participating in the profit sharing of a gambling website, shall be regarded as the act of opening a casino, according to the judge.
In one case heard by the Dalian Intermediate People's Court, a man surnamed Chen and others set up a place for gamblers to bet on games during the 2018 World Cup.
They accepted bets verbally, by telephone or WeChat, and then settled bets with gamblers after each game through Alipay, WeChat Pay or in cash. By July 2018, Chen's group had accepted bets totaling about 2 million yuan.
The court held that those who organized and profited from gambling had violated the Criminal Law. Chen's group was sentenced to imprisonment of 10 months to two years along with fines, and the court confiscated their illegal gains.
In March, the General Administration of Sport of China and the Ministry of Public Security issued a notice about investigating and punishing gambling, match-fixing and other violations.
Social media platforms have also tightened the supervision over soccer gambling and related fraud during the World Cup. Social media giants WeChat and Douyin issued statements pledging to deal with all kinds of online gambling and other illegal behaviors.