Friends join hands on journey to modernization
By Xiao Yu | China Daily | Updated: 2022-11-24 07:48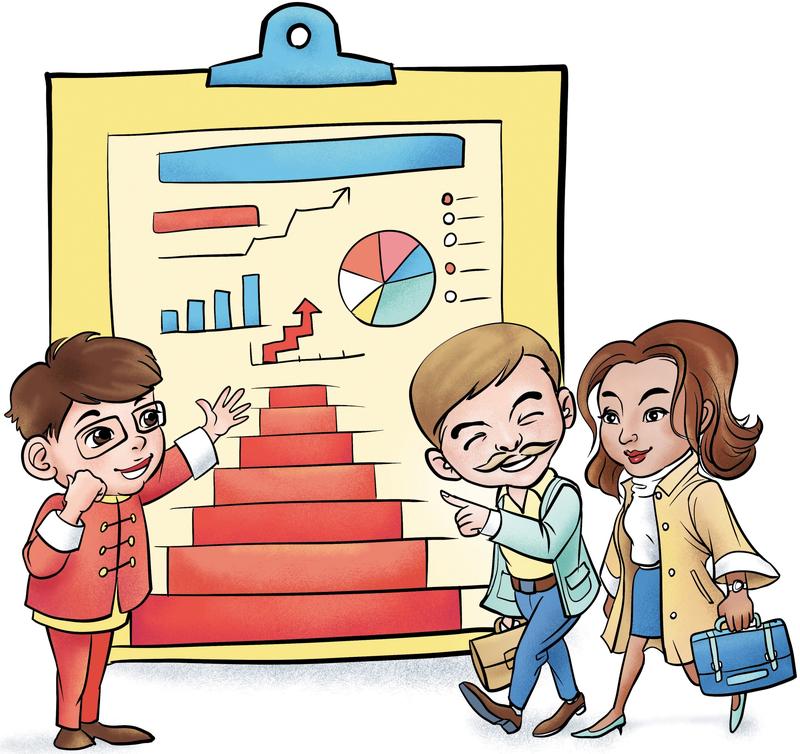 In October 2022, the Communist Party of China successfully held its 20th National Congress in Beijing. In the report he delivered to the congress, CPC Central Committee General Secretary Xi Jinping declared that the CPC and the Chinese people of all ethnic groups are embarking on a new journey to build a modern socialist country in all respects and advance the great rejuvenation of the Chinese nation on all fronts. As China begins its new journey, China-Latin America economic cooperation is embracing fresh development opportunities.
Since the beginning of the 21st century, trade between China and Latin America has witnessed rapid growth. The total trade in 2019 amounted to $317.6 billion, which is 25 times the amount in 2000. Although the COVID-19 pandemic hit Latin America particularly hard, causing the regional economy to contract by 6.8 percent in 2020, trade between the two sides continued to grow and reached $320.1 billion in 2020 and $451.4 billion in 2021. Currently, China is the top trading partner of nine Latin American countries, including Brazil, Argentina, Chile, and Venezuela. It is expected that by 2035, the total trade between China and Latin America will exceed $700 billion.
This remarkable growth pattern demonstrates the high complementarity between the Chinese and Latin American markets. In recent years, Latin American countries have exhibited great enthusiasm to enhance economic cooperation with China. So far, China has signed free trade agreements with three Latin American countries, including Chile (2005), Peru (2009), and Costa Rica (2010). China also signed an agreement with Chile to upgrade their FTA in 2017, and it commenced FTA upgrading negotiations with Peru in 2019. In addition, China has also launched FTA negotiations with Panama (2018), Ecuador (2022), and Nicaragua (2022), and conducted joint feasibility studies on FTAs with Colombia and Uruguay.
Chinese investments in Latin America have also increased steadily over the past two decades. The stock of Chinese outward foreign direct investment in the region is around $693.7 billion in 2021, compared to $11.5 billion in 2005. In terms of both destination countries and sectors, Chinese OFDI in Latin America is becoming more diverse. The top destinations for Chinese OFDI now include Brazil, Argentina, Chile, Mexico, and Peru. Although most of Chinese OFDI went into the raw materials sector in the early 2000s, since 2015, the manufacturing and service sectors in Latin America have been receiving more Chinese OFDI. Chinese companies are playing an increasingly positive role in creating job opportunities in the region.
The report to the 20th National Congress laid out a two-step strategic plan for China's future development: to basically realize socialist modernization from 2020 through 2035, and to build China into a great modern socialist country that is prosperous, strong, democratic, culturally advanced, harmonious and beautiful from 2035 through the middle of this century. To achieve these objectives, China is fostering a new development paradigm that will boost the dynamism and reliability of the domestic economy while engaging at a higher level with the global economy. This new development paradigm will provide ample new opportunities to further advance China-Latin America economic cooperation in the years to come.
First, the digital economy is a new frontier for China-Latin America economic cooperation. As an integral part of building a modern industrial system, developing the digital economic sector is a top priority for China. Latin American countries are also displaying strong determination to develop their digital economies. It is therefore mutually beneficial for China and Latin America to coordinate their efforts in building digital infrastructure, negotiating digital economy agreements, and facilitating digital trade and investment, and to promote an inclusive development model for the digital economy.
Second, green industry is another growth engine for the bilateral economic cooperation. China and Latin American countries share the common goal of pursuing green development. Currently, green products still account for a relatively low proportion of bilateral trade, but their amount has been growing gradually. As more Latin American countries begin to prioritize environmental protection, the opportunities for bilateral cooperation in green development will naturally open up, especially in the areas of trade, investment and industrial capacity cooperation.
Finally, Latin American countries are important partners for internationalization of the renminbi. China's pursuit of modernization involves a higher level of the internationalization of the RMB, but the process has become more challenging due to obstruction from some developed countries. To internationalize the RMB in an orderly way, China needs to collaborate with emerging economies, which have stronger incentives to diversify their foreign exchange reserves. So far, the internationalization of the RMB in Latin America is still at an early stage, but as trade and investment cooperation between the two sides deepen, the RMB is expected to be more widely used in Latin American countries.
Today's international system is undergoing important structural changes and the international community is facing unprecedented challenges. At this historical juncture, China and Latin American countries need to stand firmly together to promote world peace and common development. As long as they take advantage of the growing cooperation opportunities, China and Latin American countries will be positive forces that can lead humanity to a brighter future.
The author is an assistant research fellow at the Institute of Latin American Studies, Chinese Academy of Social Sciences.
The views don't necessarily represent those of China Daily.