Why Chinese firms are popular in emerging markets
By Ruqiya Anwar | chinadaily.com.cn | Updated: 2022-11-28 10:52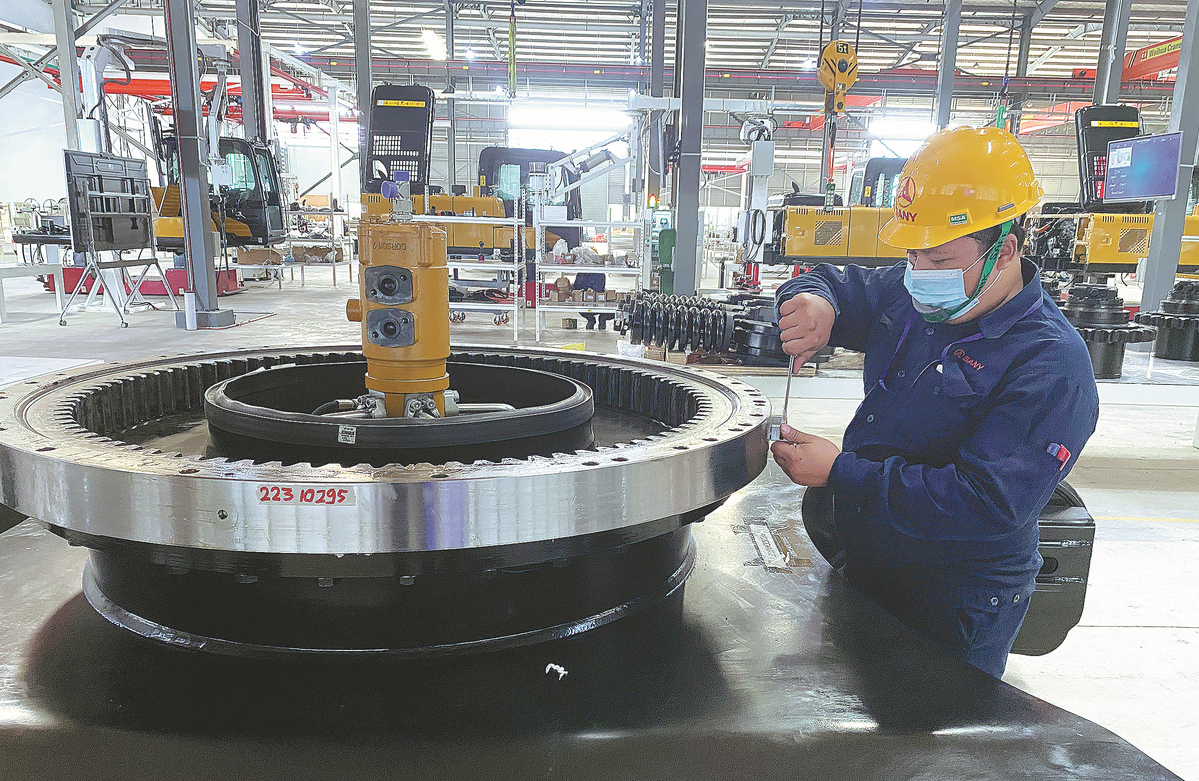 China is gaining ground in developing economies as the West strives to impose hegemony on a shoestring. Chinese firms, particularly tech firms, have adapted well to emerging economies' development ambitions. Western governments, in contrast, have concentrated on discouraging developing countries from engaging with China on security concerns rather than giving viable, competitive alternatives. Western corporations must emulate China's localization success to compete in developing markets.
Especially in developing nations, most of the public has a favorable opinion of China's economic standing. People typically view China's economic growth as beneficial for their country and feel China has a largely favorable impact on their nation's economic issues. Positive perspectives on China's economic strength impact overall evaluations of the country. China is set to become an even more effective participant in the world scene. In its most recent five-year plan, the Asian superpower outlines its plans to boost global technical advancement.
Chinese firms like Huawei not only offer essential infrastructure at affordable prices, but they also adapt their business processes to fit regional standards, assisting nations with digitalization and development objectives. But unfortunately, companies from the US and Europe have not been able to match the cost or quality of Chinese products.
More significantly, Chinese businesses are tackling the skills gap by offering top-notch training and collaborating with universities to host student workshops—something emerging nations badly need as they attempt to advance up the value chain. In recent decades, China has become the world's leading economic superpower. As part of its Belt and Road Initiative, it has been spending quickly on international infrastructure and development while simultaneously becoming the largest exporter by value. Between 2013 and 2021, China contributed an average of 38.6 percent to global economic growth, more than the G7 countries collectively.
Additionally, the success of Chinese companies is not exclusive to northern Africa but can be seen throughout the rest of the continent. Chinese telecommunications ventures in Senegal, South Africa and Nigeria all demonstrate how crucial their engagement has been in promoting skills training throughout the region. Chinese businesses appear to use a customer-oriented strategy, including a propensity to comprehend local demands and respond swiftly, and as a result, African governments are more receptive to them.
Furthermore, Chinese investors reduce economic and cultural risks at all stages of operations by considering the opinions of local partners who are well-versed in the local market and Chinese partners. Particularly in Indonesia, there is a widespread belief among political elites that doing business with China is simpler than with Western competitors.
Western companies cannot assume they can operate in developing countries in the same manner as they do in growing economies. This is because each country has a different level of market infrastructure. Unless Western businesses devise plans to collaborate with emerging markets across their value chains, they will fail to keep their reputation. Advanced economies often have huge pools of seasoned market intermediaries and efficient procedures for enforcing contracts, whereas less developed countries typically have inexperienced intermediaries and inefficient legal systems.
Successful businesses create unique business strategies for operating in emerging markets and frequently devise creative ways to implement those plans. But unfortunately, Western corporations cannot easily adapt the tactics they utilize in their home nations to those new markets since the services offered by intermediaries either aren't accessible there or aren't very sophisticated.
Most importantly, foreign observers and scholars are praising China for its strong CPC leadership, rapid economic developments, effective poverty alleviation efforts, top-level design, and full implementations, as well as for its conviction on developing in a way that fits its conditions for development, which they say not only challenges the "West-centered theory" to offer a new path for independent development but also offers hope for emerging economies.
China is making steady progress toward its stated goals of promoting global growth, improving the fairness and equity of international governance, and collaborating with other countries to enhance the future of humanity, providing an alternative to the Western development model. Moreover, China's success in tackling absolute poverty and building a society that is reasonably well-off in most ways has inspired many developing countries to try to find their way to reduce poverty and promote economic growth and prosperity.
Ruqiya Anwar is a PhD scholar of media and communication studies from Pakistan, a researcher and a socio-political analyst.
The views do not necessarily reflect those of China Daily.
If you have a specific expertise, or would like to share your thought about our stories, then send us your writings at opinion@chinadaily.com.cn, and comment@chinadaily.com.cn.