Equatorial Guinea president re-elected for sixth term
By Otiato Opali in Nairobi, Kenya | chinadaily.com.cn | Updated: 2022-11-28 21:21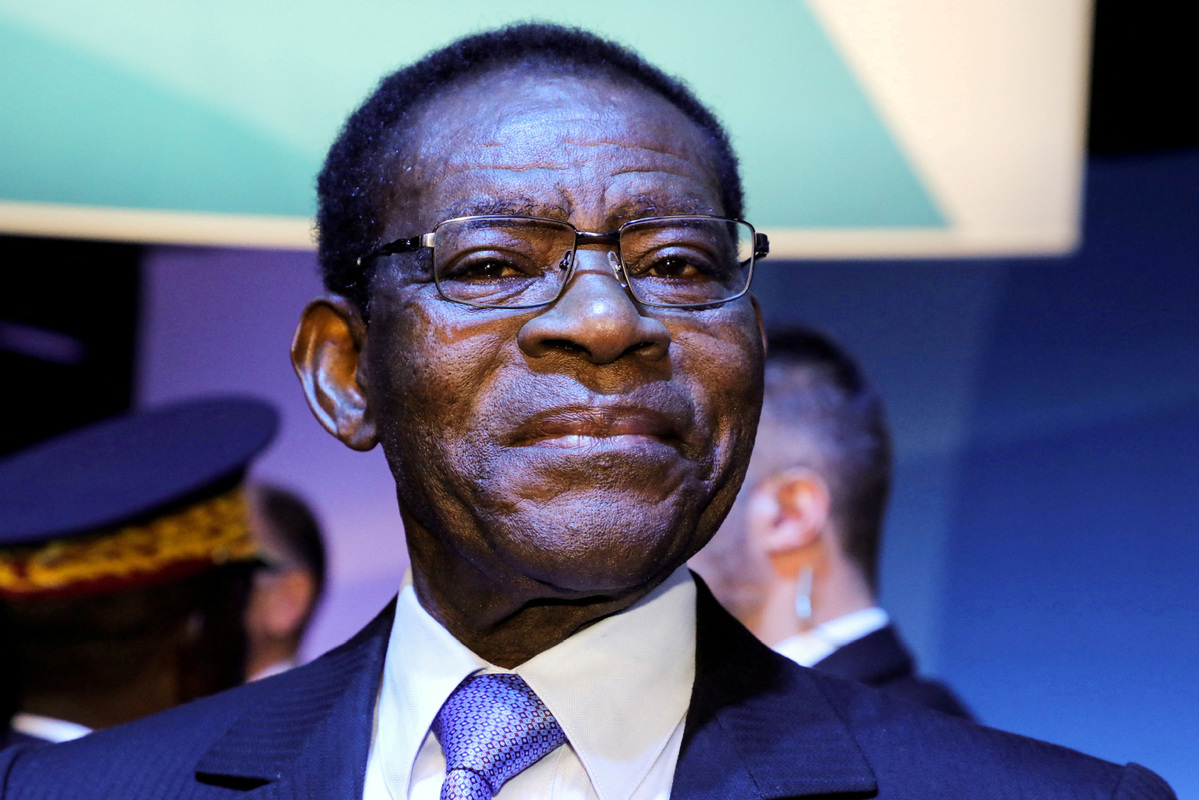 Equatorial Guinea's incumbent president, Teodoro Obiang Nguema Mbasogo, has been re-elected as the leader of the Central African country for his sixth term with almost 95 percent of the vote.
According to official results published Saturday night by the National Electoral Commission, Mbasogo won the elections held on Nov 20 by garnering a total of 405,910 votes out of the 411,081 valid votes cast.
"The results of the general election solemnly proclaim His Excellency Obiang Nguema Mbasogo President of the Republic of Equatorial Guinea for a term of seven years," said Faustino Ndong Esono Eyang, head of the electoral commission.
Opposition candidate Andres Esono Ondo took second position, followed by Buenaventura Monsuy Asumu who came third. They garnered 9,684 and 2,855 votes respectively, and turnout stood at 98 percent according to official results.
Mbasogo's ruling Democratic Party of Equatorial Guinea which is allied with 14 other parties also won all 100 seats in the National Assembly, all 55 seats in the Senate and all 588 municipal seats according to the official results.
Equatorial Guinea, with a population of around 1.5 million people, has had only two presidents since winning independence from Spain in 1968. Mbasogo took power in 1979 after ousting Francisco Macias Nguema, his uncle.
According to the Associated Press news agency, international observer Jean Marie Ngondjibangante said there were no major irregularities during the elections.
"The opposition spoke of small irregularities, which is what we have seen on the ground. But these irregularities and imperfections are not such as to mar the overall good conduct of this election," Ngondjibangante said.