Scientists get behind digital economy
By ZHANG ZHIHAO | China Daily | Updated: 2022-11-30 08:43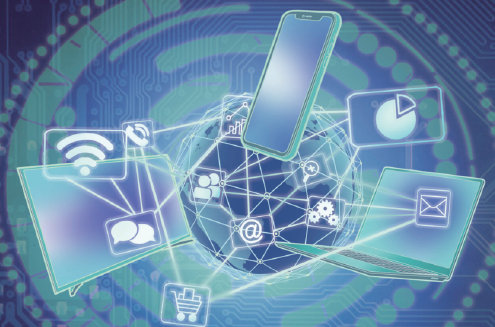 The Chinese scientific community will facilitate the healthy and inclusive development of the digital economy through innovation, cooperation and education, according to experts at a global digital economic forum on Monday.
The digital economy refers to the use of information and communication technologies to support business models and economic activities. It has become a major component and driver of global economic growth.
Zhang Yuzhuo, vice-president of the China Association for Science and Technology, said China attaches great importance to the integration of the digital and real economies.
Last year, the scale of China's digital economy reached 45.5 trillion yuan ($6.3 trillion), accounting for nearly 40 percent of the nation's GDP, Zhang said at the opening ceremony of the third World Digital Economy Forum in Chengdu, Sichuan province, which began on Monday.
China has also expanded international cooperation in the digital economy, such as signing memorandums of understanding with 16 countries on the Digital Silk Road, a technology dimension of the Belt and Road Initiative, he said.
In addition, China has established bilateral cooperation with 24 countries on Silk Road E-Commerce, a new international platform for economic cooperation under the BRI.
"Through this forum, we hope to build more consensus, facilitate more pragmatic cooperation and jointly open a new chapter in the development of the global digital economy," he said.
Zhang called for the international scientific community to enhance cooperation in overcoming challenges in the digital economy, close the digital divide, improve public literacy in digital technologies and create a digital cyberspace that is fair, open, inclusive, stable and vibrant.
Xian Rongsheng, a vice-mayor of Chengdu, said the city has been a beneficiary of and contributor to the digital economy. Last year, the scale of Chengdu's core digital industries surpassed 250 billion yuan, or 13 percent of the city's GDP.
"The digital economy has become one of the main drivers of Chengdu's economic growth," Xian said. Chengdu aims to build 500 highly efficient digital workshops and 50 smart factories by 2025, and will continue to support cloud computing, smart city, smart manufacturing, artificial intelligence and other sectors crucial for the growth of the digital economy, he added.
Gong Ke, former president of the World Federation of Engineering Organizations, said achieving an inclusive and sustainable future should be the target of the digital economy.
Many international organizations, including the United Nations, the World Bank and the World Trade Organization, have launched programs related to the governance of digital technologies, he added.
"Decoupling and confrontation will only disrupt global progress," he said. "Various nations should enhance cooperation in technology and governance of the digital economy, so that it can be used for the benefit of all mankind."
zhangzhihao@chinadaily.com.cn