Country lifestyle attracts people to village
By Hu Yuyan | China Daily | Updated: 2022-12-03 11:07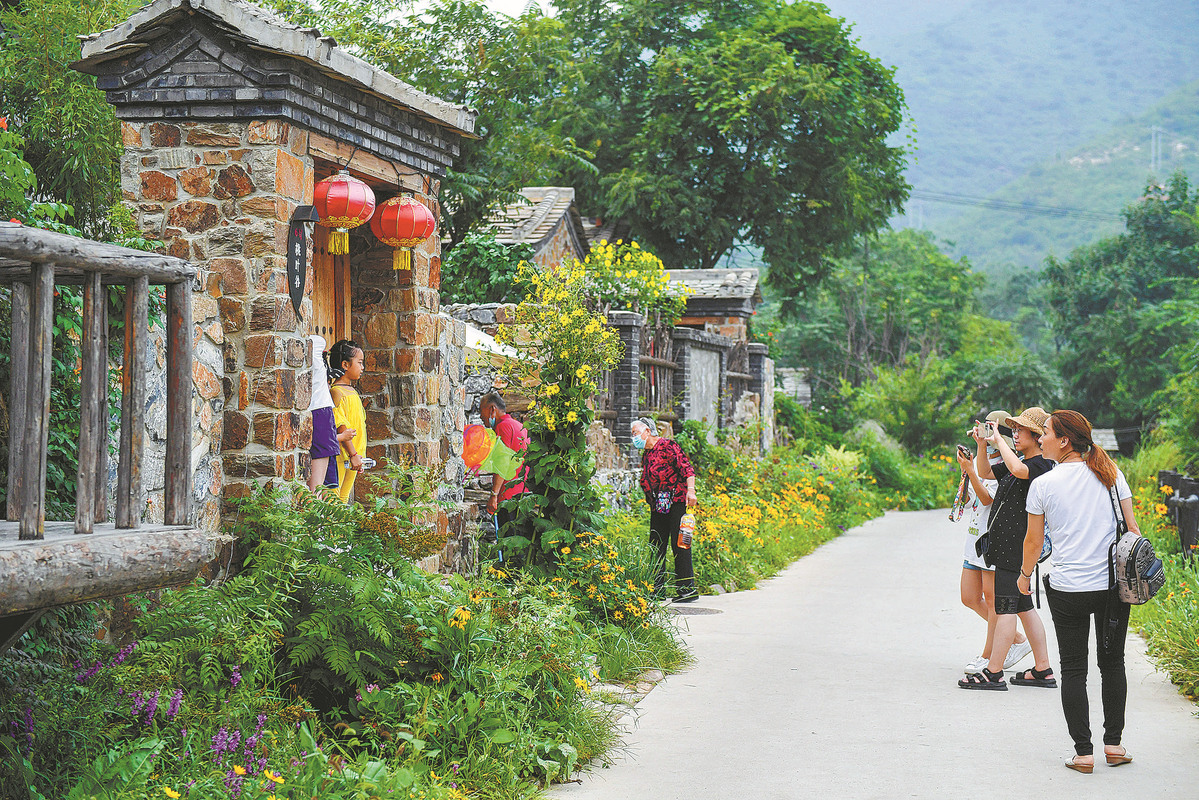 Round, plump persimmons in Fangshan's Dayugou village attracted large numbers of tourists in late autumn.
The village's tourism business has been flourishing since an experiment on driving rural vitalization with the farmstay business was conducted by two professors three years ago.
In 2019, Zhu Qijiu, former president of the Beijing Agricultural Radio and Television School and professor of Beijing Vocational College of Agriculture, and Zhu Qizhen, director of the Institute of Farmers' Issues at China Agricultural University and a doctoral supervisor, returned to their hometown of Dayugou village with the hope of bettering the lives of villagers with their know-how.
Zhu Qijiu tore down his old house in the village and rebuilt a two-story "doctor's house" with white walls and gray tiles.
The doctor's house not only offers accommodation, but experiential programs designed to enhance children's knowledge about nature and their psychological well-being. They include plant tie-dyeing classes and bird-watching.
"I learned about lots of birds that I had never heard of before," a primary school student surnamed Xia who participated in a bird-watching activity said to China Tourism News excitedly. "I never knew that the countryside was so much fun."
Dayugou village has set up a professional cooperative with a focus on persimmons and ecology, which offers cooking and management courses for villagers. Many young people working away from their hometown of Dayugou have returned to start their own businesses.
Going forward, Zhu Qijiu told China Tourism News: "Under the leadership of the Party branch of Dayugou village, we will work to create a new business model that integrates rural tourism with the local rural culture and the villagers' production cycle and lifestyle, with the aim of bringing happiness to more people."