UAE leader makes surprise Qatar trip
China Daily | Updated: 2022-12-07 07:43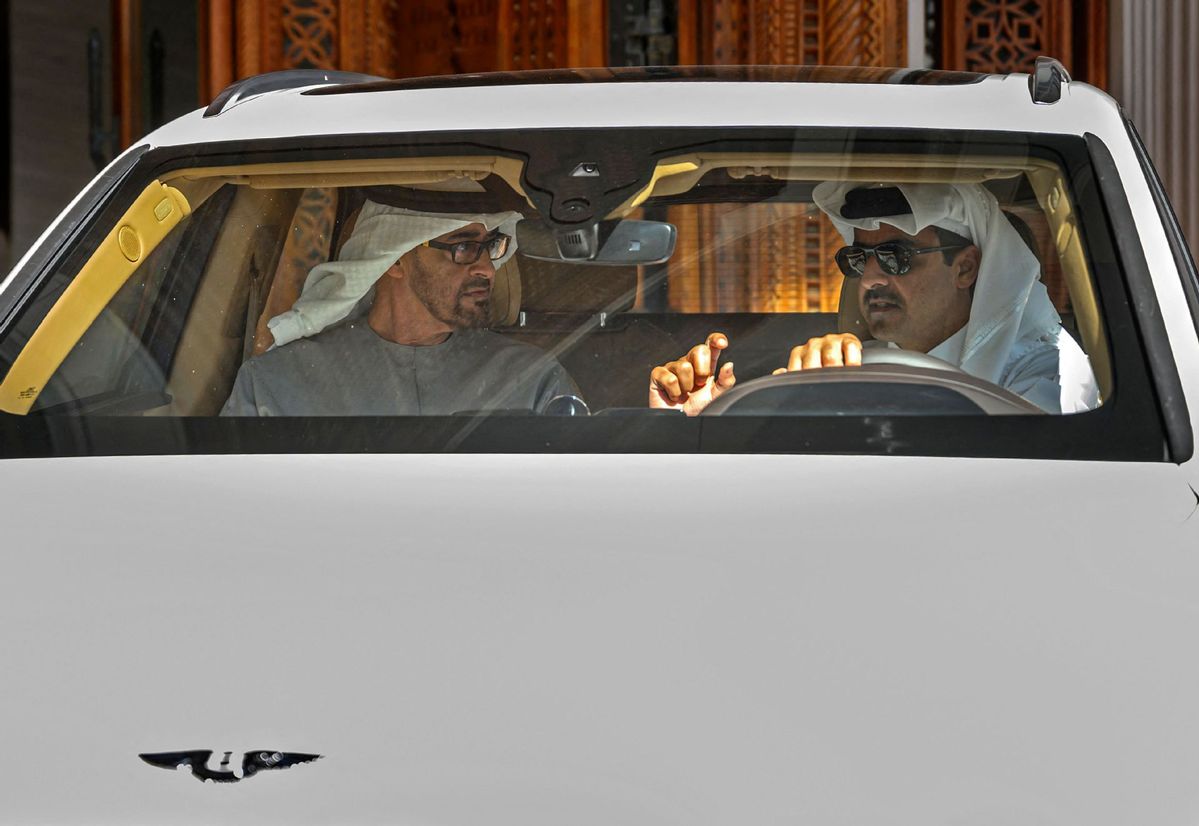 DOHA — The leader of the United Arab Emirates made a surprise visit on Monday to Qatar as it hosts the World Cup — his first since the end of a nearly four-year regional blockade that put ties in a freeze.
Sheikh Mohamed bin Zayed Al Nahyan, who became the UAE's president in May, held talks in Qatar on Monday on the first such visit since Saudi Arabia and three allies ended a boycott of Doha nearly two years ago, lauding Doha's hosting of the World Cup a "success" for all Arabs.
Sheikh Mohamed met with Qatari Emir Sheikh Tamim bin Hamad Al Thani on the brief visit before returning to Abu Dhabi.
Photos later emerged of Sheikh Mohamed smiling with Sheikh Tamim, and even riding in a white Bentley Bentayga SUV with Qatar's ruling emir driving.
"I congratulate my brother Tamim bin Hamad and the people of Qatar on hosting the FIFA World Cup and wish them continued success," Sheikh Mohamed said in a statement.
Sheikh Tamim said in a statement that the president's visit "allowed us to discuss ways to strengthen brotherly relations between our two countries, and to exchange views on regional and international issues of common concern, foremost of which are ways to support security and stability in the region".
This is "another step toward strengthening Gulf solidarity and joint action", Anwar Gargash, diplomatic adviser to the Emirati president, said on Twitter.
Saudi Arabia, the UAE, Bahrain and Egypt imposed a diplomatic and economic boycott on Qatar in June 2017 over allegations that Doha supports terrorism. Qatar denied the charges and said the boycott aimed to curtail its sovereignty.
The boycott only ended in January 2021 just ahead of US President Joe Biden taking office.
Bahrain and Qatar have yet to hold bilateral talks. Abu Dhabi, like Manama, has not appointed an envoy to Doha, but restored travel and trade links with Qatar.
Agencies via Xinhua