China's consumer inflation eases to eight-month low
By Ouyang Shijia | chinadaily.com.cn | Updated: 2022-12-09 09:31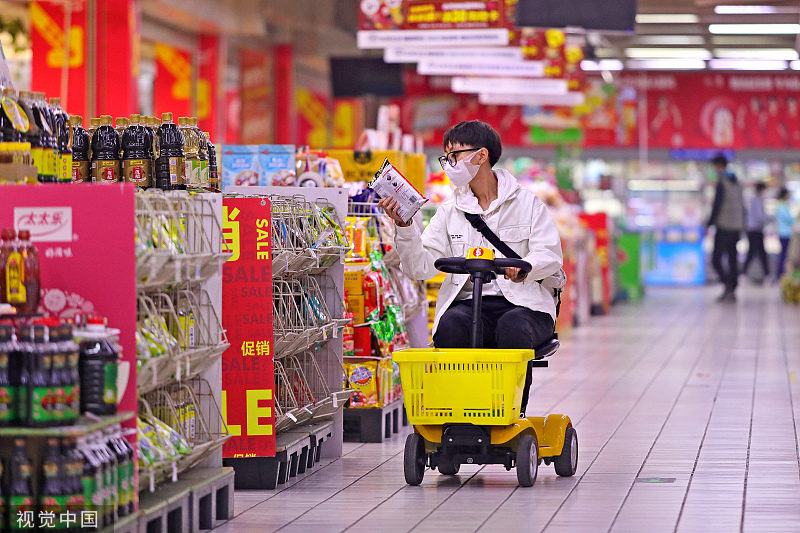 China's consumer inflation eased in November to an eight-month low due to COVID-19 impact, seasonal factors and a high comparison base, the National Bureau of Statistics said on Friday.
The country's consumer price index, a main gauge of inflation, rose by 1.6 percent year-on-year in November, down from 2.1 percent in October, the NBS data showed.
Compared with a year ago, food prices increased by 3.7 percent, down from 7 percent in October. Pork, a food staple in China, saw prices surge by 34.4 percent, while that of eggs and fresh fruits rose by 10.4 percent and 9.6 percent, respectively. However, fresh vegetable prices fell by 21.2 percent.
On a month-on-month basis, the CPI fell by 0.2 percent, compared with a 0.1 percent rise in October.
Excluding food and energy, the so-called core CPI rose by 0.6 percent year-on-year in November-unchanged from the prior month.
Meanwhile, China's producer price index, which gauges factory-gate prices, declined by 1.3 percent from a year ago in November, flat with the previous month, according to the NBS.
The bureau mainly attributed the fall in producer prices to last year's high comparison base, adding that the PPI rose by 0.1 percent on a monthly basis in November as prices went up in some industries such as coal, oil and nonferrous metals.
ouyangshijia@chinadaily.com.cn