EU economy battered by increasing prices
By WANG MINGJIE in London | China Daily | Updated: 2022-12-19 09:19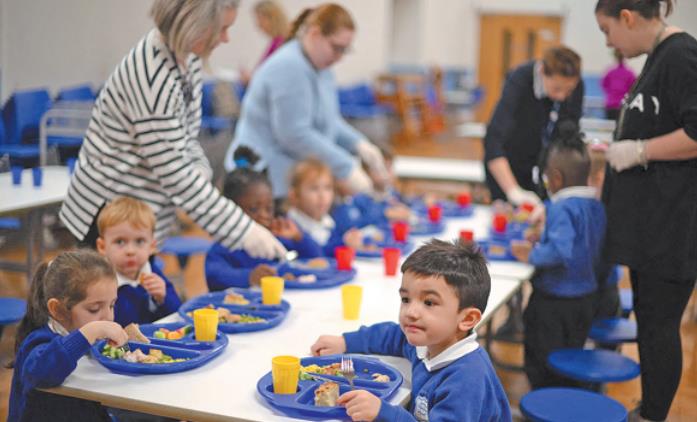 The European economy has had a decidedly rough ride this year, the Russia-Ukraine conflict that broke out in February driving up energy prices, elevating inflation in the eurozone, squeezing household incomes and weakening consumer confidence.
Fueled by energy and food prices, annual inflation in the euro area rose to 10.6 percent in October. The figure eased to 10 percent in November.
In July, in a move to tackle inflation, the European Central Bank raised interest rates for the first time in 11 years, by 0.5 percentage points, followed by two consecutive 0.7 point rises in September and November, to 1.5 percent. Last week it raised rates another half a percentage point, to 2 percent.
Last month eurozone inflation fell for the first time in 17 months, to 10 percent. Economists say that while that figure was encouraging, it is still far too early to claim victory.
John Beirne, vice-chair of research at the think tank the Asian Development Bank Institute and a former economist at the European Central Bank, said: "While inflation has slowed by more than expected in November, driven by lower energy prices due to some easing in energy supply constraints and weaker demand, food price inflation continued to rise.
"Core inflation, however, which excludes energy and food, has remained constant at 5 percent, and the near-term inflation outlook remains highly fragile."
There was some easing in energy supply constraints and a weakening in energy demand given warmer-than-expected weather. However, Beirne said: "There remains uncertainty on whether recent developments reflect a turning point for the inflation outlook, as supply bottlenecks could reappear."
Last month's reading raises hope that the biggest price surge for a generation has peaked.
Carsten Brzeski, chief eurozone economist at ING Bank, said: "It's too early to give the all-clear, but we are definitely near the peak, unless energy prices surge again next year.
"However, we will still see the pass-through of higher wholesale gas prices to consumers in the coming months, which could also temporarily push up inflation. The energy price crisis has peaked, but not the energy supply crisis. And a peak doesn't automatically mean that things will improve significantly from here. We could also walk on a plateau for some time."
Ricardo Amaro, a senior economist on the eurozone at Oxford Economics, echoed the view, saying: "The first decline in eurozone inflation in 17 months is certainly welcome news. But the details temper a bit the optimism as the fall was entirely driven by energy inflation, which remains very volatile."
Oxford Economics forecasts inflation will moderate throughout next year, aided by a strong disinflationary dynamic in energy and food prices, with industrial goods also likely to contribute to lower inflation.
"Still, inflation is seen remaining very high for much of the year, averaging 5 percent in 2023 and only by the end of 2023 do we think inflation could fall back below the ECB's 2 percent target."
While there was a slowdown in headline inflation last month, core inflation, which excludes volatile food and fuel prices, remained unchanged at 5 percent.
'Tough winter'
Michel Ruimy, an economist and affiliate professor at ESCP Business School in Paris, said: "Even considering core inflation, the conclusion is clear: inflation, by reducing people's purchasing power, has weakened European households with concrete consequences in their daily lives. It will be a tough winter for some people in the eurozone."
European economic woes have prompted its currency to slip, with the euro falling below parity with the dollar in August and September, to its lowest level in 20 years.
Experts say the recent weakening of the euro was a result of several factors, including the exit from the pandemic, the Russia-Ukraine conflict, inflation, the energy crisis, and especially the gas crisis, making the dollar a haven.
"All these factors, together with the sanctions imposed by European countries against Russia, weigh on confidence and slow down growth in the euro area," Ruimy said. "The euro is then less sought after."
Amid elevated uncertainty and high energy price pressures, the contraction of economic activity is set to continue in the first quarter of next year, according to the European Commission autumn economic forecast.
It projects GDP growth reaching 0.3 percent next year as a whole in both the European Union and the euro area. By 2024 economic growth is forecast to pick up steam, averaging 1.6 percent in the EU and 1.5 percent in the euro area.
wangmingjie@mail.chinadailyuk.com