Digital humans make their mark in real life
By Deng Zhangyu | China Daily | Updated: 2023-01-12 07:51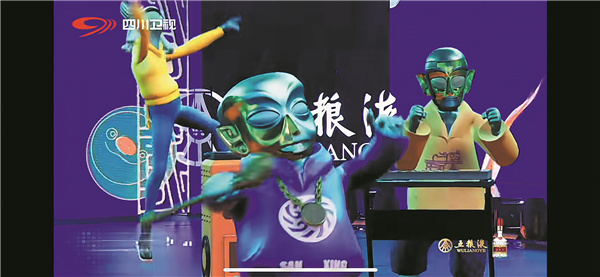 Policy support
The boom in virtual avatars has been accompanied by policy support from the central and local governments.
In October 2021, the National Radio and Television Administration announced a plan to promote the wider application of virtual anchors and animated presenters in news broadcasts, weather forecasts, variety shows, and science and education programs.
As a result, numerous media outlets have hired digital employees as reporters, hosts and anchors. Many of these employees have reported on major events.
In May last year, the State Council introduced a regulation to encourage the use of digital technologies to promote Chinese culture.
Three months later, Beijing announced a detailed plan to transform its virtual people industry into a market worth more than 50 billion yuan by 2025. The plan encourages the use of virtual people in variety shows, concerts, livestreaming and film productions. It is the first city-level plan to focus on this emerging industry.
In October, the report to the 20th National Congress of the Communist Party of China called for "a national cultural digitalization strategy", viewed by many observers as a catalyst to the booming virtual beings industry.
Cultural organizations, art institutions and cities were quick to create their own digital ambassadors or virtual spokespeople.
Last year, the China National Museum welcomed its first digital employee, Ai Wenwen, who works in different departments at the institution to learn about art collections, art displays and the research of cultural relics to prepare for museum-related work in cyberspace.
In June, the Ninth Qin Opera Art Festival in Xi'an, Shaanxi province, launched a virtual spokeswoman who can sing Qinqiang Opera.
This art form, which originated in the Western Zhou Dynasty (c. 11th century-771 BC), continues to thrive in a vast area of Northwest China. In 2006, it was added to the nation's intangible cultural heritage list.
Chen Shaofeng, a professor of cultural industries research at Peking University, said the mushrooming growth of digital humans in the cultural industry is an inevitable trend that will provide a good and innovative service for the public.
"With highly developed technologies, the cultural sector will largely embrace the virtual world. It's a challenge for us all. We should think about how to work with these virtual beings to offer a better service," Chen added.