Weaving a brighter future for traditional craft
By Zhao Jia in Beijing and Hu Dongmei in Yinchuan | China Daily | Updated: 2023-01-27 09:41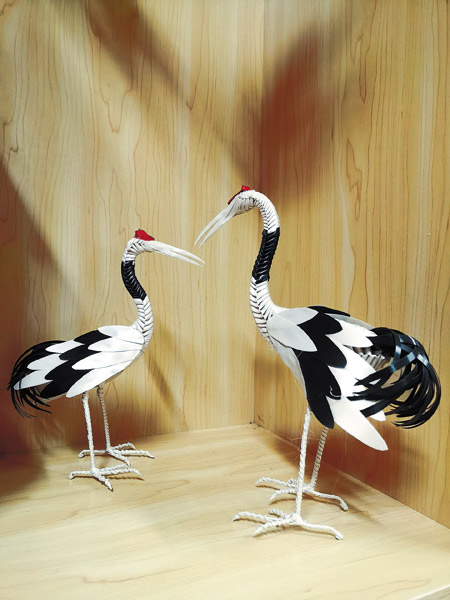 From her perspective, straw plaiting should respond to people's needs and preferences, while still drawing inspiration from traditional culture.
In today's fast-paced modern life, people have a desire to embrace nature and find pleasure in it, she says, adding that straw plaiting can meet people's spiritual and cultural needs.
"For instance, intangible cultural heritage has growing importance on campus, and I used to be invited to teach students about the history of, and demonstrate, the straw plaiting technique," she says, adding that students were very engaged and eager to learn about it.
"We also exhibit works that are popular in the market at our office, which always draws people's attention," she says.
"By occupying a position in the market and winning the hearts of consumers, more people will understand the culture behind the techniques, and more craftspeople will be encouraged to devote themselves to it as a career," she adds.
"Thanks to government's emphasis on precious folk crafts, straw plaiting will have a larger public profile," she says.
At present, China has established a tiered system of intangible cultural heritage, spanning the national, provincial, municipal and county levels, and it has identified more than 100,000 representative items of each one.
"For straw plaiting to blossom, craftspeople should make a concerted effort to grasp the trends and opportunities of the times to create new and relevant products," she says.
When asked about her plans, Wu says she aspires to dig deeper into local traditional culture and create cultural creative products by fully leveraging the straw plaiting technique.
"I will try to make products modeled on the rock paintings of Helan Mountain, which have a profound history, and take measures to bring new splendor to the ancient traditional craft," she says.