Beijing leads the country in AI, technological innovation
By Chen Meiling | chinadaily.com.cn | Updated: 2023-02-14 17:58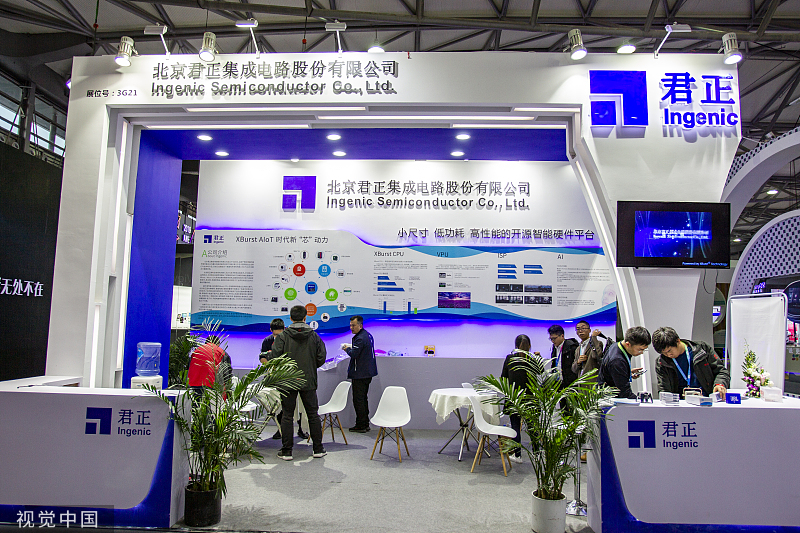 Beijing has advanced in the development of artificial intelligence and will continue to lead the country in related technological innovation, according to the Beijing Bureau of Economy and Information Technology.
In China, the capital city ranks first in the number of AI companies present, the number of published papers about AI, AI computing power and industrial agglomeration ability in core areas, according to a white paper released by the bureau on Monday at a conference, as part of the 2023 Zhongguancun Forum.
By October, Beijing holds 1,048 AI companies, contributing 29 percent to the country's total. It has more than 40,000 core technical talent, which was, at that moment, 60 percent of China.
Of the world's top 100 institutions in terms of the number of AI-related patents granted, 30 are headquartered in Beijing. The city has also established a full-stack industrial chain for AI, the paper said.
AI has been introduced to various sectors to promote technological development, industrial upgrading and productivity growth, which supports high-quality development of economy, experts said.
Beijing aims to build a pilot region in the innovative application of AI and explore a new mode and new route in its development, an official from the bureau told Beijing Daily, adding that significant progress has been made, such as the use of digital human and smart robots during the 2022 Winter Olympics, the commercialization of unmanned driving services, and the expansion of intelligent factories and digital plants.
Moreover, the capital will support major tech companies to build a ChatGPT-like model, enhance infrastructural construction for AI computing power and accelerate the supply of basic data for AI. It will also encourage companies, universities and scientific institutions to make innovations in core technology, as well as introduce more high-caliber professionals, according to the bureau.