Friendship with China cherished
By XU WEIWEI | China Daily | Updated: 2023-02-21 07:27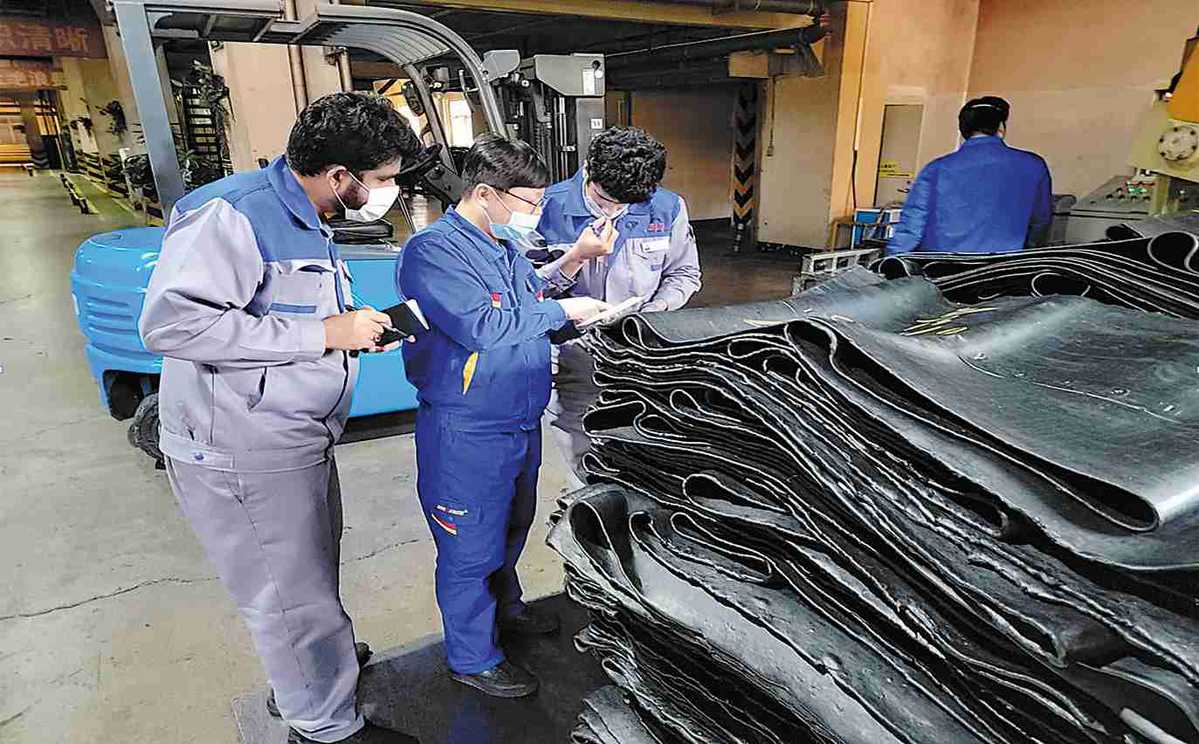 Pakistan envoy rubbishes allegations of debt trap and lauds BRI projects
Claims made in Western media that the China-Pakistan Economic Corridor has led Pakistan into a "debt trap" are "rubbish and all incorrect", Pakistan's Ambassador to China Moin ul Haque said.
Pakistan cares about and values the partnership with China displayed in the CPEC and the Belt and Road Initiative, Haque told China Daily.
"To say that China's partnership is leading Pakistan into some kind of difficulties, I think this is just propaganda and a smear campaign by those who are envious of our friendship, or those who don't want the BRI or CPEC to succeed."
Pakistanis know where this criticism comes from, and China and Pakistan are working together to counter it and to continue their strong strategic partnership, Haque said.
Pakistan and its people "really cherish friendship and partnership with China and value being part of the BRI", he said.
In his view, China has not only been a strong development partner but has also supported Pakistan in stabilizing its economy and providing critical financial support for development projects.
"China has always stated at the leadership level that they will not only support Pakistan's sovereignty and territorial integrity but they will always support Pakistan in terms of economic security. So this is a relationship which has a very deep basis and a long history."
The CPEC, proposed in 2013 and established in 2015, is a corridor linking Gwadar Port in Pakistan with Kashgar in the Xinjiang Uygur autonomous region of Northwest China. Its focus is energy, transport and industrial collaboration.
"We are very proud and we are very happy that Pakistan was one of the earliest proponents and earliest supporters of the BRI," Haque said. The BRI, proposed in 2013, celebrates the 10th anniversary of its founding this year.
Four special economic zones being set up under the framework of the CPEC are likely to generate about 575,000 direct jobs and more than 1 million indirect jobs in Pakistan, a senior official said in December.
S.M. Naveed, chairman of Pakistan's Special Economic Zones Authority, said economic zones being set up in Khyber Pakhtunkhwa, Punjab, Sindh and Balochistan provinces would create immense opportunities for Pakistanis in business and employment.
The important second phase of the CPEC focuses on areas of industrialization, manufacturing, agriculture and information technology, he said.
Those are areas directly related to Pakistan's economic agenda of "bringing prosperity and socioeconomic development, targeting poverty and improving people's livelihoods, especially upgrading those areas which are underdeveloped", he said.
The CPEC has been a flagship project of the BRI. It is regarded as one of the most important of the BRI's six main economic corridors.
The focus during the CPEC's first phase was infrastructure development, communication, road networks and main roads, Haque said.
The energy sector was also an important part of the first phase, he said, as Pakistan tried to grapple with an energy shortage, with hours of load-shedding daily.