Doubling down on double reduction
By Zou Shuo | chinadaily.com.cn | Updated: 2023-03-14 12:48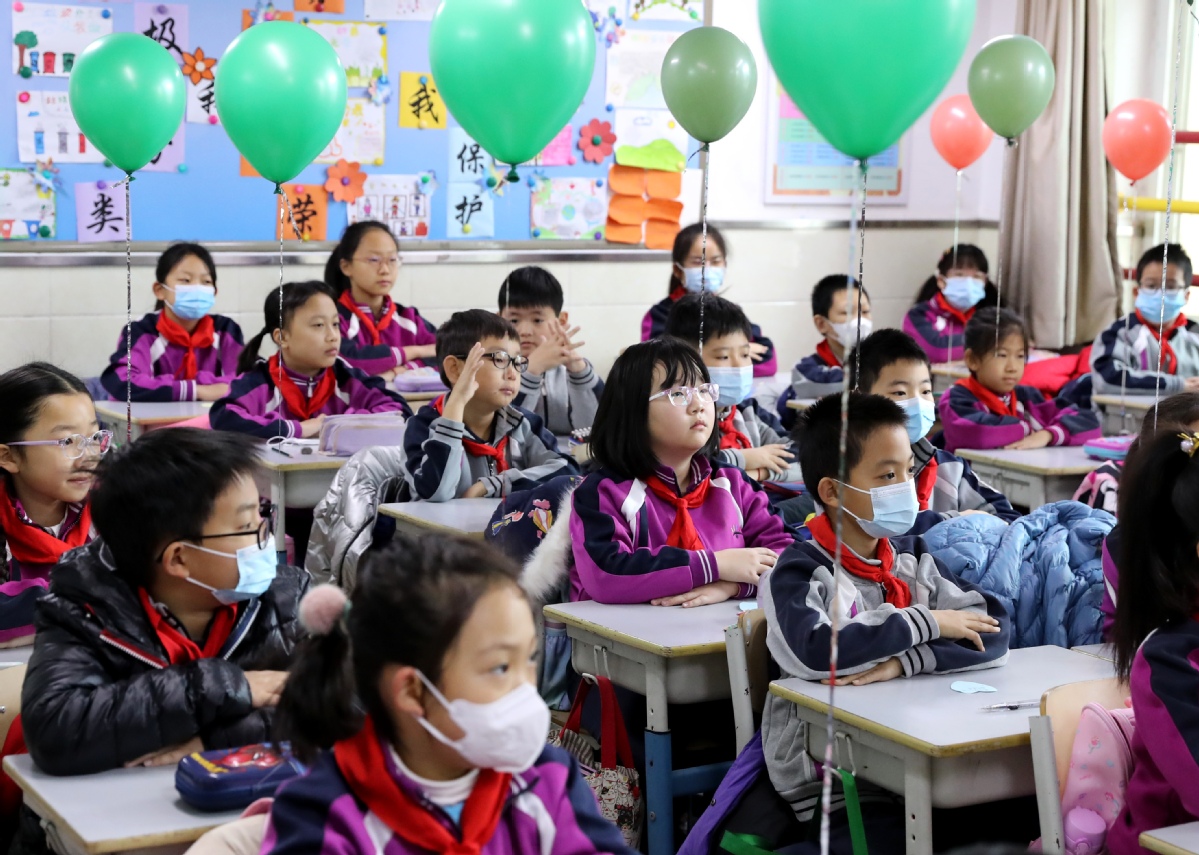 The double reduction policy, introduced to reduce the after-school tutoring and homework burden on students, will continue to be the top priority in education supervision this year, a notice said on Monday.
Issued by the education supervision office of the State Council, or China's cabinet, the notice stated that a joint supervision mechanism between the State, provincial, municipal and county levels will be used to strengthen the regulation of after-school tutoring institutions, prevent misbehavior that harms the public interests, and promote a sound education system and the all-round and healthy development of students.
Based on the progress made over the past two years, local authorities need to make supervision of the sector more effective and achieve better results in reducing the academic burden on students.
The supervision of double reduction will focus on hidden academic tutoring, substandard nonacademic tutoring, management of tutoring tuition fees for courses, art exams and tutoring with foreign teachers.
Municipal and county governments should assume responsibility of supervision, and education supervisors are to conduct inspection of all primary and middle schools.
State and provincial education supervisors will conduct snap inspections in cities and counties with slow progress and excessive complaints, the notice stated, adding that the names of those cities and counties will be made public to add pressure.