Chinese restaurants broaden their horizons
Share - WeChat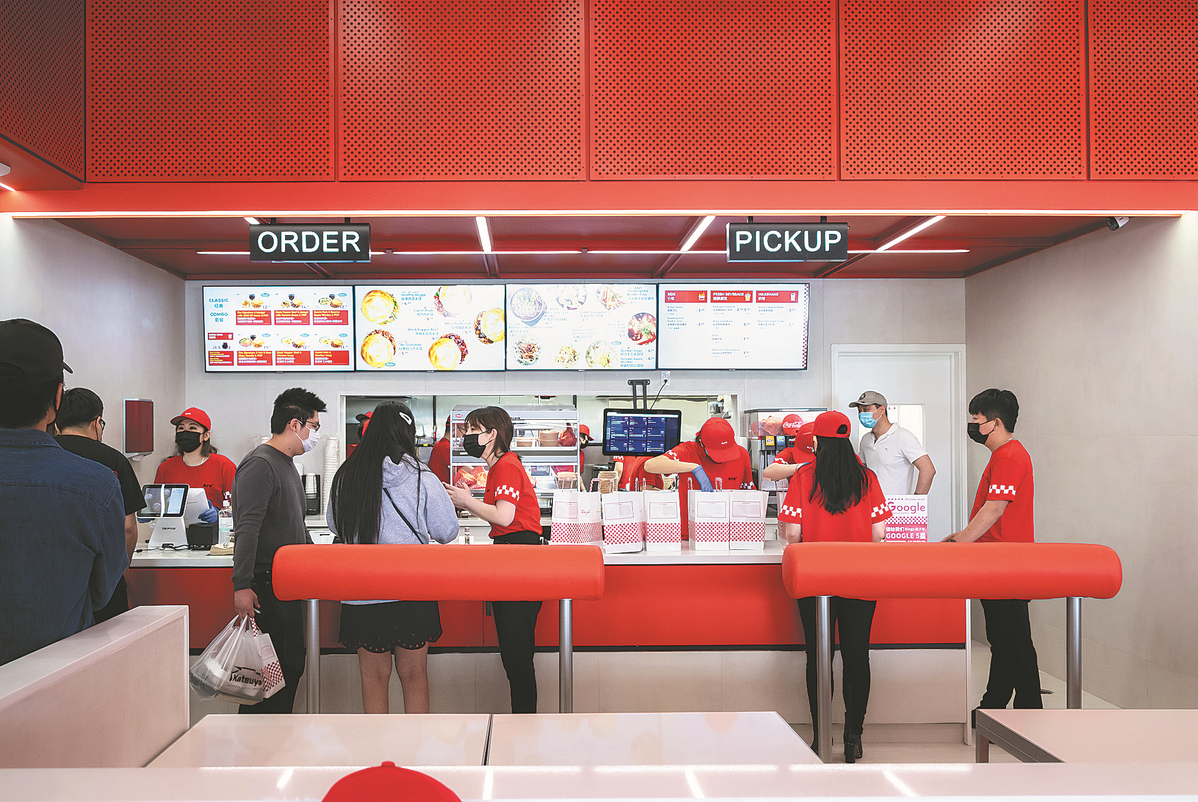 Authenticity assured
Gao Fu, president of the Chinese Food Culture Special Fund affiliated to the China Cultural Heritage Foundation, said the first Chinese restaurants to open overseas provide dishes adjusted to local tastes, as there has always been a strong need for authentic Chinese cuisine abroad.
He said many international hotel groups have asked him to help find more chefs specializing in Chinese cuisine to work in countries such as the United States and France.
The keys to operating Chinese restaurants overseas are to standardize the dishes, present Chinese culture, and interact with local culture, Gao said, adding that it is important to familiarize overseas customers with the philosophy of Chinese cuisine, such as eating seasonal ingredients at harvest time.
"We should also develop a standard for Chinese cuisine overseas like the The Michelin Guide," he said.
As the influence of the pandemic fades and international flights resume, Gao said the number of overseas trips made by Chinese customers will gradually return to the pre-pandemic level by July.
"The demand for Chinese cuisine outside China will also recover as more travelers from the country venture abroad," Gao said.
Hotpot chain Haidilao, which has been expanding rapidly overseas, launched its first outlet on foreign soil in Singapore.
Last year, to celebrate its 10th anniversary in Singapore, the chain's newest outlet, located at Northshore Plaza, introduced technology featuring robotic arms, a customized machine serving soup, and robotic waiters delivering food.
When an order is placed, robotic arms automatically select dishes and send them to a sorting area. The entire process is completed in temperatures of 0-4 degrees C to minimize the risk of bacteria being transmitted from humans handling the food.
On the Xiaohongshu lifestyle platform, user "Hotmom of Singapore Lion City" said Haidilao's customers can fully experience artificial intelligence, and the robotic waiters and robotic arms appear to come from a science fiction film.
Zhou Zhaocheng, CEO of Super Hi International, which operates Haidilao's overseas business, said using intelligent products and equipment at overseas branches is a good showcase for the Chinese catering sector's technological and research and development capabilities.
Haidilao's signature dishes, including its classic spicy and tomato soups, are available worldwide and it has also launched regional dishes to cater to local customers' preferences.
In February, Haidilao launched a mala milk broth, which combines spicy soup and milk to make the broth smoother and richer.
"This new soup base quickly attracted views on social media platforms from many local customers," Zhou said.
Last year, US film director and actor Woody Allen and his daughter Bechet had dinner at Haidilao's branch in New York. Bechet Allen attracted fans' attention by posting a photo on Instagram showing the branch's special dish, King Crab.
Super Hi International, which as of June 30 operated 110 restaurants in 11 countries, including Singapore, Japan, the US, the United Kingdom and Australia, is one of the largest hotpot restaurant brands globally.
At the end of last year, the business had an estimated annual revenue of more than $558 million, a 78.6 percent rise year-on-year.
Zhou said that over the past decade, the company's internationalization has proceeded as Chinese cuisine has gone global and transformed from "immigrant food" to "branded cuisine" to attract customers.
Chinese catering brands can help overseas customers learn about Chinese cuisine and Chinese culture, Zhou said.
He added that during this process, foreign customers' curiosity about China's development and changes over the years has provided Haidilao with a solid foundation for its long-term overseas expansion.
Chinese hotpot is one of the main food categories in overseas markets. Sichuan-style hotpot chain Shooloongkan has opened outlets in 11 countries, including Germany, France, Australia and the US, while Tanyaxue has become popular in Japan and Australia with its signature duck blood curd hotpot.