Chinese restaurants broaden their horizons
Share - WeChat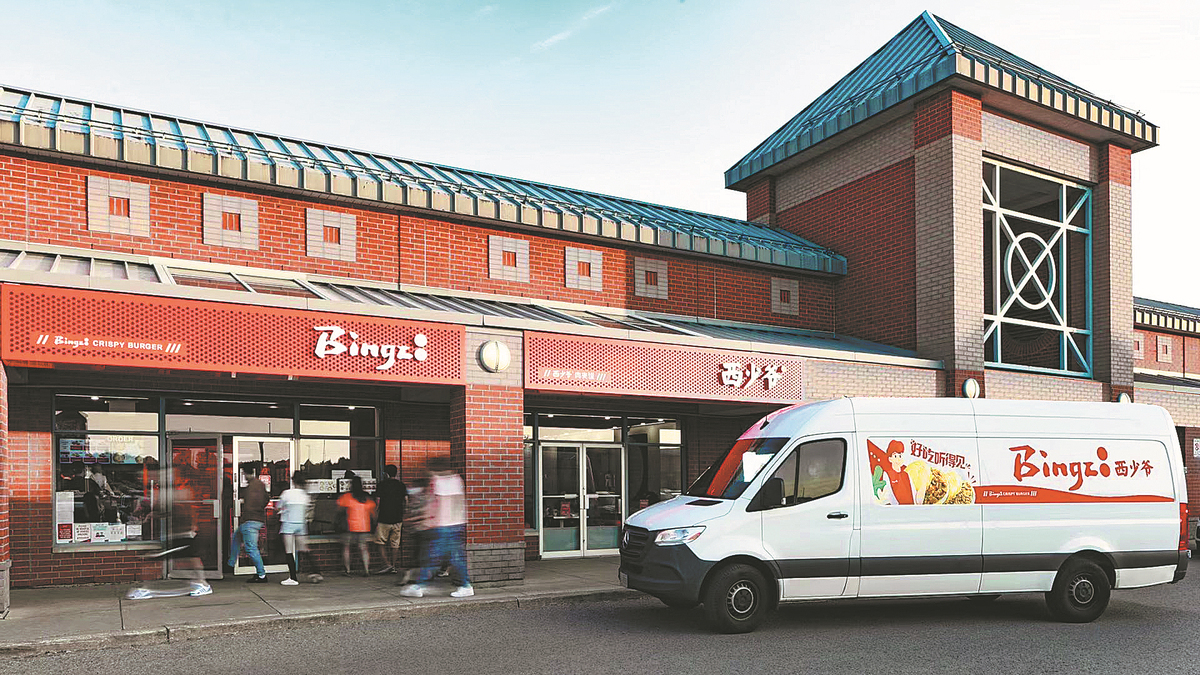 Launching in US
After launching successfully in Canada, Chinese fast-food chain Bingz, which specializes in roujiamo, or Chinese-style burgers, will set foot in the US this year.
Founded in 2014, Bingz became a sensation in the domestic restaurant industry by selling more than 250,000 crispy burgers in 100 days at just one small outlet. After launching its first store in Toronto in 2021, the brand has proved popular in Canada.
Meng Bing, 33, the founder and CEO of Bingz, said there are always long lines waiting outside the store, and police help keep order. "When the officers are off duty, they come to eat at our restaurant," Meng added.
Meng thinks that sandwiches, burgers and roujiamo are basically similar and easily accepted by people worldwide.
As for flavors, Meng said some adjustments have been made for overseas markets. Unlike China, where pork is the most popular flavor, in Canada, beef and chicken are preferred.
"We launched a butter chicken flavor in Canada, which has been well-received, and we plan to introduce it in the domestic market for a limited time. In North America, people also like sparkling drinks, and our plum fizz has been popular," he added.
Bingz has set up a factory in Ontario, Canada. The meat for its crispy burgers is sourced locally, while the flour is imported from China.
"China has supply chain advantages, and we now have five factories in China. We also plan to open a factory solely supplying products for export," Meng said.
The company's overseas branches, which each occupies about 240 square meters, are larger than its domestic outlets. "The annual income of a single store in Canada is about 20 million yuan, and the corresponding figure in the US is likely to be even higher," Meng said.
With four stores already in Canada, Bingz plans to open another 20 to 30 in the country this year. A Bingz team has also visited the US and Singapore to prepare for launches in these countries.
For Meng, launching in Toronto acted as a trial run for the North American market, as the city is often referred to as the "New York of Canada".
Meng said Bingz, which is headquartered in Beijing, plans to set such a base in the US.
When the brand was founded, it aimed to become a global service provider of delicious and convenient Chinese food, he said.
"We are working on building a Chinese brand with global influence to lead the industry in the future," Meng added.