Nation sheds more light on its rich past
Share - WeChat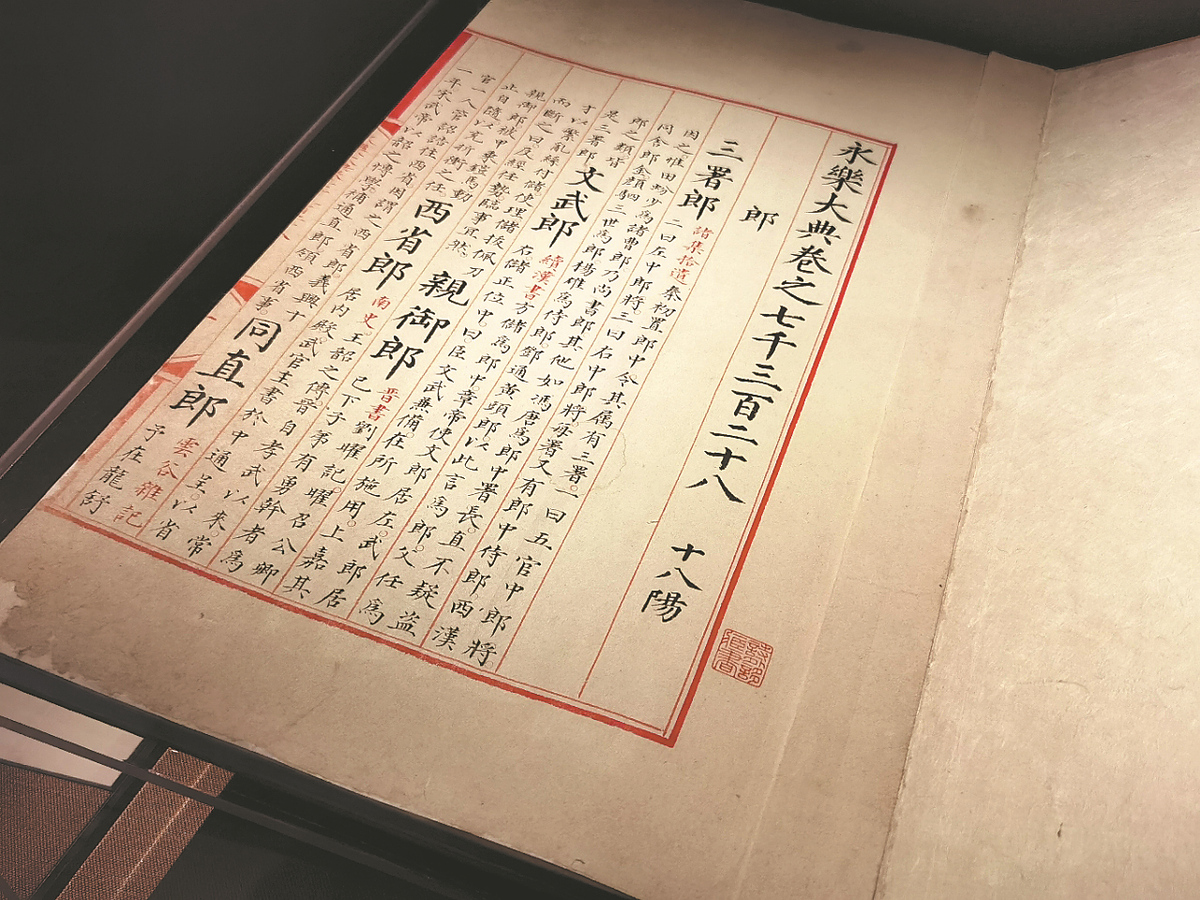 Documents revitalized
Huangshicheng is not the only place to store records from the Ming and Qing dynasties. Documents were also housed in the imperial cabinet repository and other buildings in the Forbidden City.
Chinese dynasties have a tradition of respecting and guarding archives.
Wu said: "The Taoist philosopher Laozi was responsible for keeping imperial files for the royal family in the Zhou Dynasty (c.11th century-256 BC), after which professional agencies managed the archives. Huangshicheng is the oldest and most complete structure of its kind that still stands today in China."
The idea of storing historical records inside golden cabinets in stone-built structures can be traced to Shiji, or Records of the Grand Historian, the foundation text of Chinese history dating to the 1st century BC.
"The aim was to protect paper-based literature from fire, water and changing temperatures," Wu said.
The First Historical Archives of China are now home to more than 10 million Ming and Qing historical records. Most of them are from the latter dynasty, and they provide a vivid portrait of that era, down to details such as Emperor Qianlong's food and clothing on a specific day, Wu said.
On Feb 15, a display of Ming and Qing historical records — part of exhibitions of "four great discoveries" of the early 20th century from ancient literary artifacts — opened at the National Museum of Classic Books in Beijing, showcasing 123 archival items and related cultural relics.