Spotlight exposes online fraud targeting elderly
By Zou Shuo | China Daily | Updated: 2023-03-17 09:34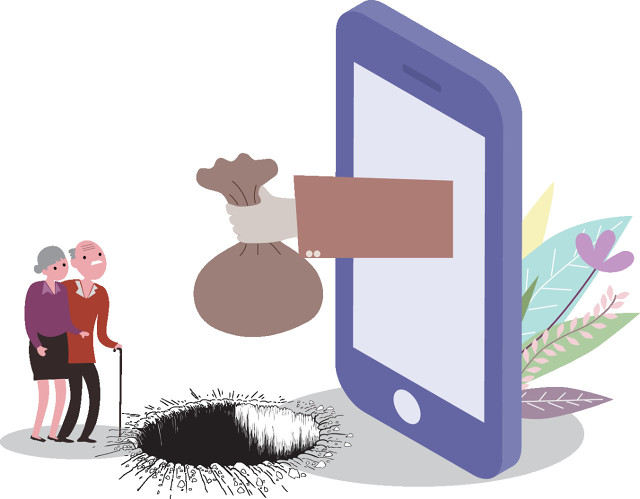 Scams targeting seniors took center stage at this year's annual "315 Gala" hosted by State broadcaster China Central Television on Wednesday, which coincided with World Consumer Rights Day on March 15.
The gala took aim at livestreaming hosts who try to sell "magic drugs" to elderly people by appealing to their sympathy and gullibility.
They call themselves "sons" and "daughters" to their elderly viewers and put on made-up dramatic shows where the drugs are used to save people's lives and solve family disputes.
In one of the livestreams, the host, Ma Hongliang, claimed that a worker died while trying to harvest snow lotus, a rare plant found in high-altitude ecosystems that people believe can cure disease.
To make amends, the company then decided to give the employee's mother its products made of snow lotus, which cured her disease.
Ma claimed that the drug can cure tumors and its snow lotus can be harvested only once in nine years.
However, the product is only food that is called snow lotus seed and is not a medicine.
A manager surnamed Yin said his company sells such products to livestreaming hosts, which are all food products such as candy and drinks.
"All the stories are fake and people in the livestreaming shows are hired actors. It's all fake," Yin said.
The channels of all the livestreaming hosts exposed at the gala have been suspended.
The market regulation bureau of Handan, Hebei province, had gone to the supply company where Yin works and sealed off the food products found there, according to CCTV.
Market regulation authorities also took away the company's computers and other data. The live-streaming hosts have not been found and local police have started an investigation.
In a separate case, many elderly people received free deliveries containing an audio player with a single recording that can last more than four hours, in which so-called renowned experts and medicine developers sell drugs.
The drugs are sold at 1,000 to 2,000 yuan ($145 to 290) yet they are much cheaper on e-commerce platforms.
A company in Shenzhen that produces such audio players said they only cost about 10 yuan each. Although they are given free to elderly people, the profits of the drugs are very high.
According to ThePaper.cn, market regulators in Shenzhen had gone to the company that makes the audio players and started an investigation.