Recovering a historical accessory
By Wang Qian | China Daily | Updated: 2023-03-18 09:21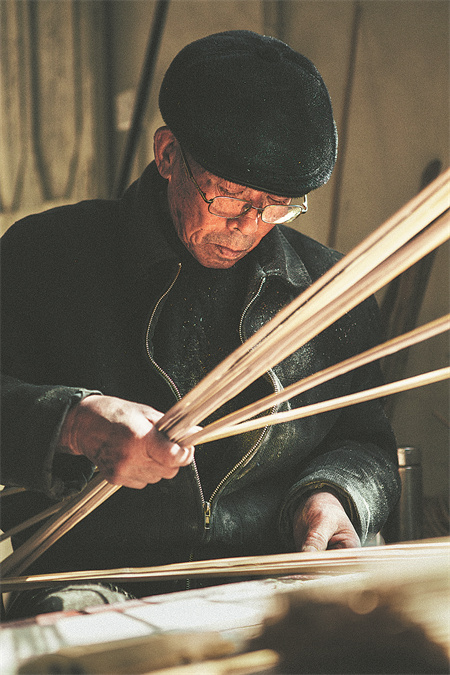 "At my studio, every umbrella is unique, because the colors are slightly different each time I mix them and every line is painted by hand," Liu Weixue says.
However, attracting young clients is not enough, he wants more than just to sell paper umbrellas.
To help more people get to know the craft, he has given lectures on the paper umbrella making at nearby schools and communities and taken his umbrellas to arts and crafts festivals and exhibitions.
In early 2020, with the support from the local government, a museum on Yuhang paper umbrellas was opened at Pingyao town in Yuhang, where visitors can see specialists at work and experience a canopy painting course.
"I hope our museum can trigger the imagination of visitors. When you take an umbrella home, as well as being functional, it can also be a decoration. For instance, put it on a stand with a bulb and it can be a pretty lamp. Exploring its possibilities in daily life keeps the ancient craft alive," Liu Weixue says.