Clay culture finds new life
By ZHANG YU in Shijiazhuang | China Daily | Updated: 2023-03-23 07:35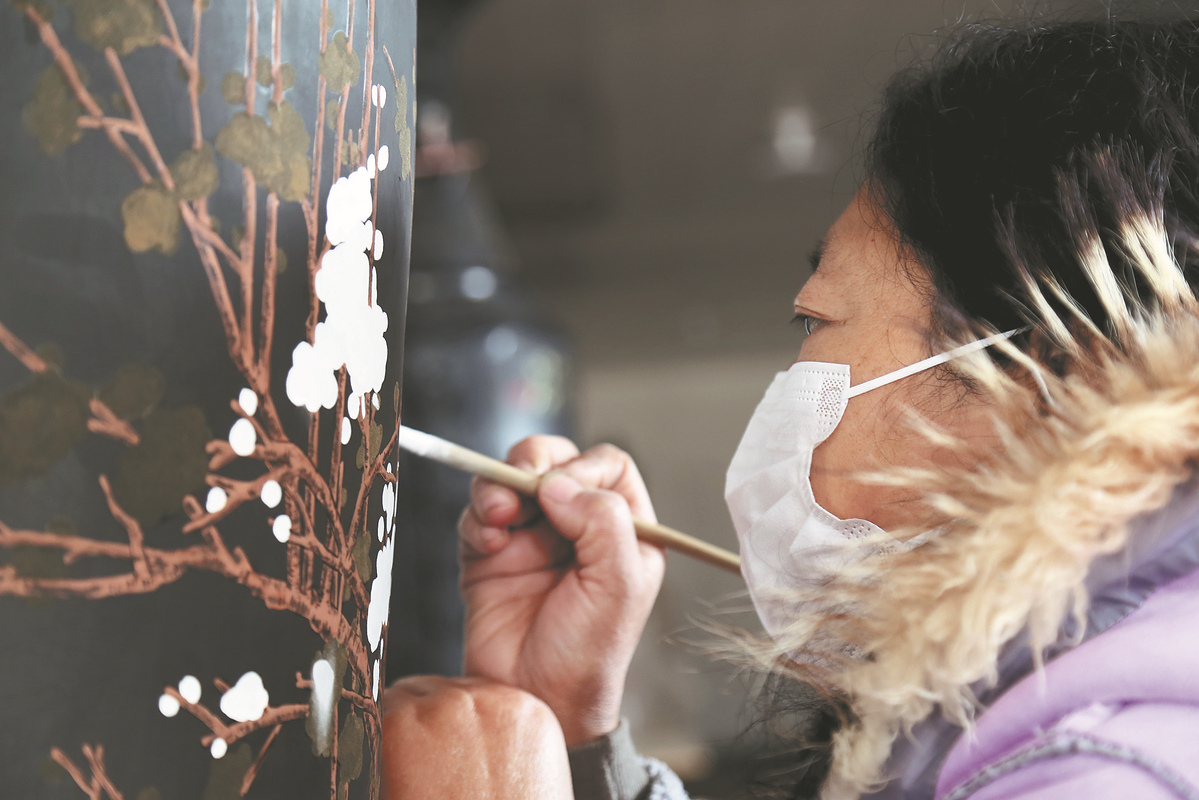 Millennial tradition incorporates other techniques to meld history and innovation
On a recent morning earlier this month, Jia Hongyun sat in front of a piece of black pottery, skillfully engraving a picture on it with a knife.
She was one of several women making pottery in the workshop in Guantao county, Hebei province.
Instead of being called a worker, the 41-year-old would rather be called an artisan, as she is involved in the craft of making pottery.
Jia has worked at a local pottery shop for just over 20 years. After starting out making simple ashtrays, she is now able to make anything customers require.
"Every day, I make things with my hands," she said, adding that she knows all the steps involved in making pottery, from jiggering and engraving to painting and manual calendering.
There are around 4,000 people like Jia in the county with the skill to make pottery.
Located about 400 kilometers southwest of downtown Beijing, Guantao is home to the country's black pottery trade, which dates back around 4,000 years.
Located in the lower reaches of the Yellow River in ancient times, Guantao occupies an ancient alluvial plain.
"The county thus has plenty of high-quality clay, which is the raw material for pottery," said Wang Hongbao, deputy head of the county's publicity department.
He added that 70 Ming Dynasty (1368-1644) brick kilns have been found in the county, which produced not only colored bricks, but also pottery.
The tradition has been kept alive by local residents.
There are currently around 30 producers of pottery in Guantao who collectively make about 20 million yuan ($2.9 million) a year, Wang said.