The whole world in his hands
By Xu Weiwei | China Daily | Updated: 2023-03-23 08:32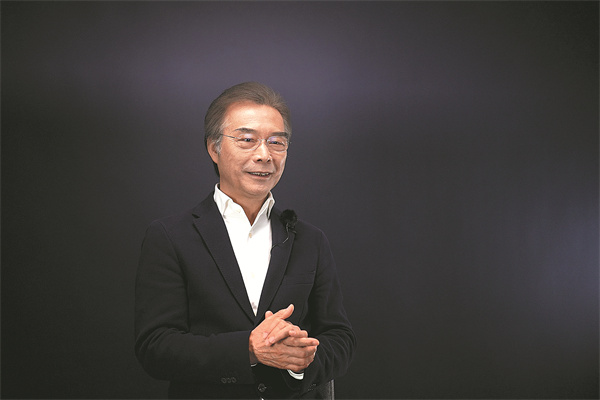 Excellence is born from diligence and intelligence. When the orchestra performed in Norway's snowy Arctic Circle region in 2011, its eco-friendly instrument, the huqin (Chinese fiddle), withstood the test of some of the most freezing conditions in the world. "That was much to our surprise," Yan says.
According to Yan, the skin-covered sound box of the huqin has been traditionally made of python skin. However, because pythons have been on the endangered species list since the 1980s, and products made with such material are banned in many countries, the orchestra replaced the reptile skin with a more snake, and environmentally, friendly alternative — polyethylene terephthalate.
Having a good grasp of music theory pertaining to Chinese traditional music and its instruments can serve the purpose of promoting it well overseas, says Yan.
To Yan's delight, he says, he notices that Chinese traditional music majors have been set up in many learning institutes around the world, which is something that, at one time, he could not have imagined.
"Also, could you ever imagine that Chinese conductor Tan Dun would be appointed as the dean of the Bard Conservatory of Music in New York?" he asks. Tan was appointed to the position in 2019.
Yan says that the Hong Kong Chinese Orchestra succeeds in trying to keep pace with the times and it continues to innovate. Locally, the orchestra serves residents of Hong Kong, as it helps plan, organize, and participate in all kinds of folk music festivals.
During the pandemic, Yan says that the orchestra has not stopped innovating, with new forms of traditional Chinese music being developed to engage audiences in Hong Kong. Among those initiatives was the creation of an online music hall to enable audiences to enjoy a wide range of shows free of charge.
The orchestra also held its first online live broadcast concerts in 2020. On March 10, the orchestra gave its first-ever performance on a cruise ship, at Victoria Harbor in Hong Kong, which was livestreamed on YouTube.
The orchestra's 2023 tour will include four concerts in Japan between March 31 and April 6. The concerts will see the orchestra work with Japanese saxophone player Sumiya Miho, bringing some fresh new sounds to their audiences.