Africa reaping benefits of push for shared prosperity
By OTIATO OPALI in Nairobi | China Daily Global | Updated: 2023-03-23 09:14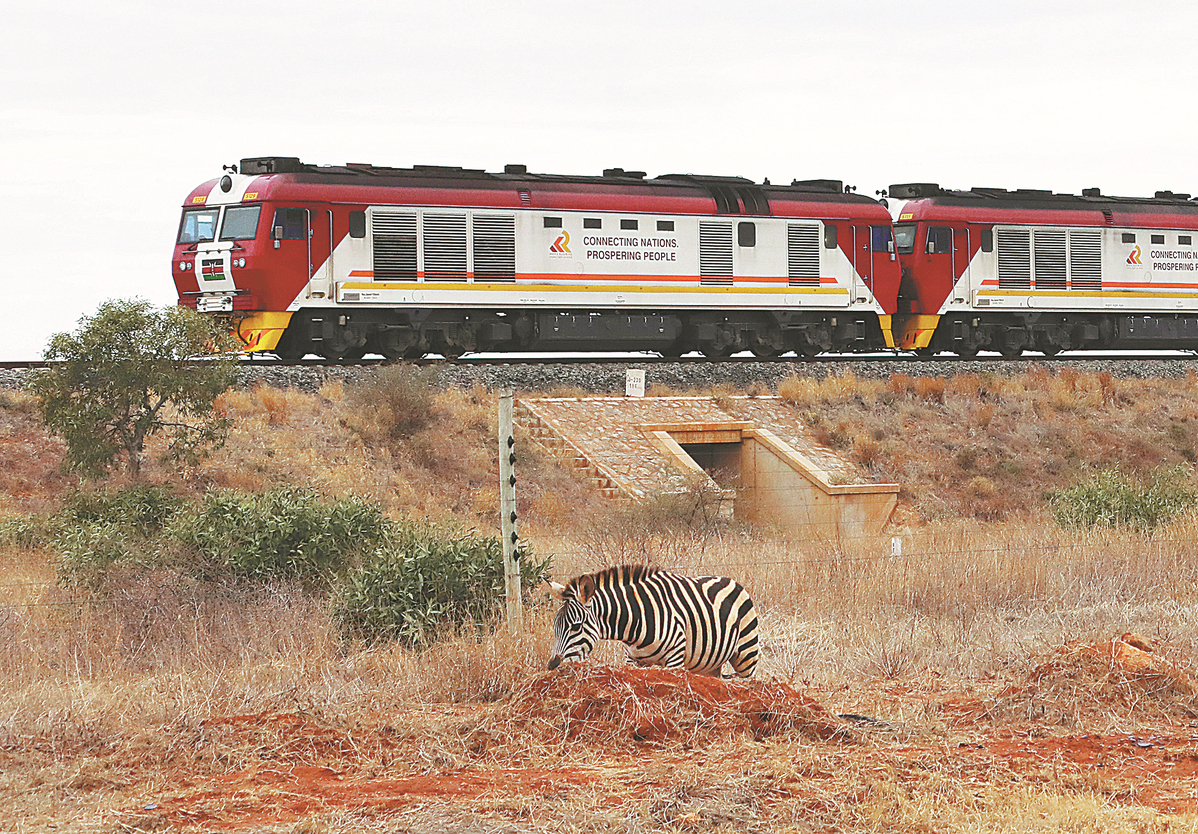 China-proposed initiative key to development success, scholars say
African scholars have hailed the China-proposed Global Development Initiative, saying it will help countries in Africa and around the world work together to address global challenges while achieving sustainable development.
President Xi Jinping proposed the initiative while addressing the 76th session of the United Nations General Assembly in September 2021, calling for improving the global development process and helping the UN achieve its 2030 Agenda for Sustainable Development.
The initiative supports nations, particularly developing countries, in responding effectively to the impacts of the COVID-19 pandemic, with a focus on greener and healthier global development.
Vuyo Gxekwa, a researcher at Durban University of Technology in South Africa, said that African countries will benefit from the initiative, especially because China has pledged to spend billions of dollars to assist less-developed countries in tackling the impacts of the pandemic.
Gxekwa noted that China has led by example, providing more than 2 billion doses of COVID-19 vaccines to over 120 nations and international institutions, and donating hundreds of millions of vaccine doses to Africa and other developing countries. This is in line with the aim of promoting equitable vaccine distribution and ending the huge global gap in immunization, he added.
"Mindful of the hardships of the COVID-19 and post-COVID-19 era, it is clear that China's Global Development Initiative and its stewardship in global affairs is what the world, and especially the developing world like Africa, needs to achieve dynamism and success in development," Gxekwa said.
He also said that for a very long time, some critics have falsely accused China of using its economic might to trap poorer nations in debt and rapidly expand its influence. However, China's announcement last year of its decision to cancel 23 interest-free loans for 17 African countries disproved this, Gxekwa said.
"Undoubtedly, such a move is an implementation of China's global development agenda and an affirmation that China favors a more mutually beneficial development than a master-slave economic relationship with developing countries. Indeed, President Xi's vision of diplomacy makes clear that all nations deserve betterment and bliss and propels his dream of a shared future in which global development works as a rising tide that lifts all boats in the sea," the researcher said.
Another area in which scholars said Africa has gained from China's vision of shared prosperity is in the implementation of the Belt and Road Initiative and the related development of infrastructure across the continent.
During the 7th Global Research Network — Belt and Roads Initiative Conference 2023 held at Kenya's University of Nairobi in February, speakers encouraged African state agencies to collaborate with national and international universities to advance the BRI agenda in order to tap into the existing knowledge base and improve financial sustainability.
Stephen Kiama, vice-chancellor at the University of Nairobi, said that the BRI offers Africa immense prospects and is a significant boost for infrastructure development. He suggested that African governments consider the research results of various scholars in making standardized recommendations that would assist the continent in maximizing the benefits of the BRI.
Gxekwa said that, besides infrastructure development, China is also committed to promoting cooperation with Africa under the Global Development Initiative in areas including technology and innovation, climate change and resolution of conflicts and security issues.
The initiative "calls on developing nations to make the best use of their pioneering spirit and adopt cutting-edge technology by embracing new opportunities, optimizing technological advances to enhance productivity and creating an optimal situation for developing scientific and technological knowhow based on openness, fairness and equity", he said.
In addition, developing countries and the world at large stand to gain from China's offer to assist less-developed nations through the initiative in their development of clean energy, Gxekwa said.
"China attaches great importance to helping African countries in dealing with the impact of climate change and increasing their adaptation capabilities," he said. "China has pledged to undertake 10 green development, environmental protection and climate action projects for Africa, support the development of Africa's 'Great Green Wall' and build centers of excellence in Africa on low-carbon development and climate change adaptation."
The initiative also gives clear answers to questions of the times, such as how countries can achieve common security, according to Gxekwa.
Looking to the future, he said he believes that the initiative is likely to give China's diplomacy extraordinary vibrancy and facilitate unprecedented political, economic, environmental and technological cooperation that will cultivate more balanced development, especially for developing economies like those in Africa.