Attempting to build a future for his craft
By Zhang Yu | China Daily Global | Updated: 2023-03-24 08:34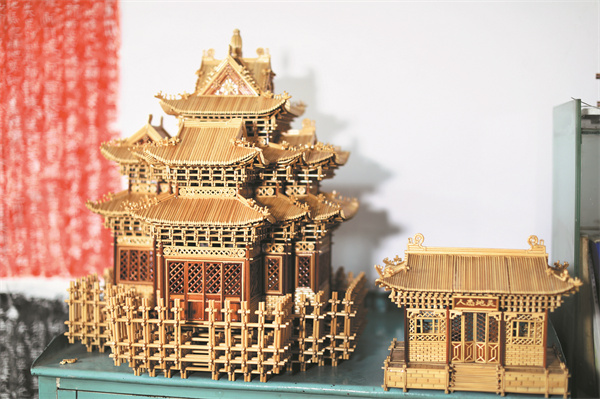 Xu, who passed away in 2012 at the age of 85, is the region's most outstanding inheritor of the craft techniques.
From childhood until the end of his life, Xu made objects using sorghum stalks, some of which became highly valued.
"My instructor liked weaving small objects out of the stalks when he was a child and then started learning the skills systematically from some elder craftsmen," Zhao says.
Zhao recalls that his teacher once said he made a red lantern with sorghum stalks to celebrate China's victory in the War of Resistance Against Japanese Aggression (1931-45).
One of Xu's representative artworks is named Bailongbi (Wall With Chinese Dragons).
The masterpiece is 9 meters long and 3 meters high, which has 99 flying dragons, each wearing a different expression and taking a different form.