China pushes for further protection of all ethnic groups' rights
By JIANG CHENGLONG | chinadaily.com.cn | Updated: 2023-03-24 20:24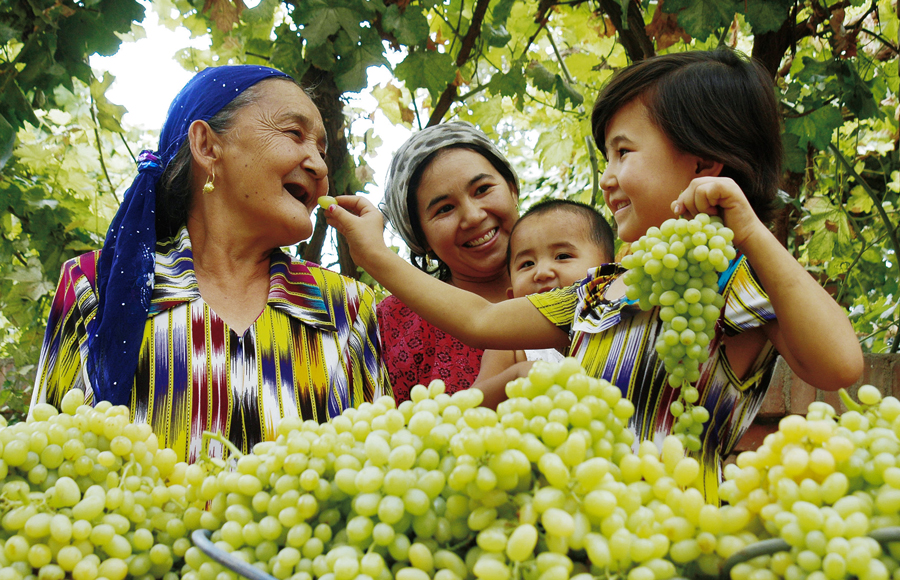 China has made great achievements in protecting the legitimate rights and interests of all ethnic groups, including in politics, economy and education, by setting up a series of laws and systems, experts and scholars said on Friday.
They made the remarks in a side event of the 52nd session of the Geneva-based United Nations Human Rights Commission, which was held by China Ethnic Minorities' Association for External Exchanges and focused on "Ethnic Minorities' Rights Promoted in the New Era".
In the eyes of Chen Jiuyang, the association's director, China's constitution and law systems have been playing a significant role in ensuring citizens of all ethnic groups are equal.
They have the right to participate in the administration of state affairs on an equal basis, and have the freedom to use and develop their own spoken and written languages, to maintain or reform their own customs and habits, and to believe in any religion or not, he said.
In terms of the participation in political affairs, the system of regional ethnic autonomy — one of the basic political systems of China — is designed to allow areas inhabited by ethnic minorities to practice regional autonomy under the unified leadership of the country, the director said.
Under the special political system, the government chief of an autonomous region, prefecture or county shall be a member of the ethnic group that exercise regional autonomy, according to Chinese laws.
Furthermore, officials in those autonomous areas have the right to "adopt special policies and flexible measures" to accelerate local economic and cultural development without violating the principles of the constitution and laws, which Chen said could better protect the rights and interests of ethnic minorities.
China has also been promoting the modernization among all ethnic groups to improve their living standards, he said, citing the pairing financial aid policy between developed provinces in East China and multiracial provincial areas in the west.
Zunun Nasirden, a lecturer on Uyghur language and literature at the Beijing-based Minzu University of China, said China has always attached great importance to and protected the rights of all ethnic groups to use and develop their own spoken and written languages.
The Uyghur teacher who was born in Xinjiang's remote area accepted Uyghur education from his childhood and attended the College Entrance Examination by Uyghur language and finally got his Phd at his current university.
He said he firmly believed that his personal growth is able to demonstrate the government's effort to guarantee the right to education of ethnic minorities.
At present, the majors of languages and literature of ethnic minorities have been opened in comprehensive universities in the country's five autonomous regions, including Xinjiang and Tibet, and in 15 other specific universities for ethnic minorities, Nasirden said.