US urged to support multilateralism, rules
By WANG QINGYUN | CHINA DAILY | Updated: 2023-03-25 07:08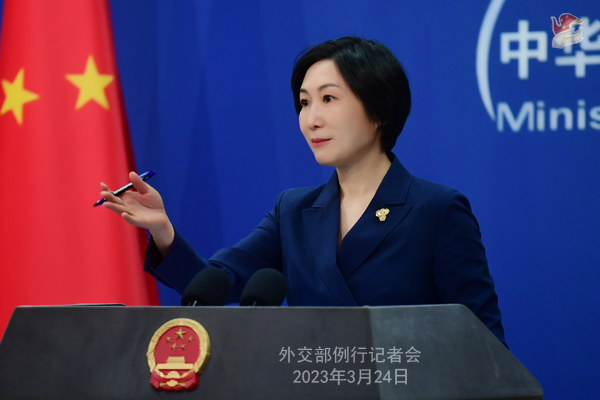 International organizations are platforms for global cooperation, not arenas for geopolitical games, Foreign Ministry spokeswoman Mao Ning said, urging the United States to support multilateralism and show good faith in following international rules.
Mao made the remark on Friday, after reports said US Secretary of State Antony Blinken called for the country's return to the United Nations Educational, Scientific and Cultural Organization to counter China's influence.
Blinken called on Wednesday on US Congress to agree to $150 million to rejoin UNESCO, saying the US absence was letting China write rules on artificial intelligence, Agence France-Presse reported.
"China right now is the single largest contributor to UNESCO. That carries a lot of weight. We're not even at the table," Blinken said.
The US withdrew from UNESCO twice, which dealt a negative impact to the organization's work, Mao said at a daily news conference.
The US withdrew from UNESCO in 1984, and didn't rejoin the organization until 2003. In 2011, the country stopped paying dues to UNESCO after the organization voted to take in Palestine as a member state.
In 2019, the US again withdrew from UNESCO.
"If the US wants to return, we hope the decision arises from its determination to step up to its international responsibility, fulfill its international obligations, support multilateralism and promote cooperation," Mao said.
UNESCO was one of several international organizations and treaties the US withdrew from in recent years.
In 2020, the country announced it would withdraw from the World Health Organization. In 2018, it withdrew from the UN Human Rights Council. It decided to return to the multilateral bodies in 2021.
The same happened to the Paris Agreement, which the US left in 2020 and rejoined in 2021.