Smart education platform boosts teacher training in China
Xinhua | Updated: 2023-03-27 14:36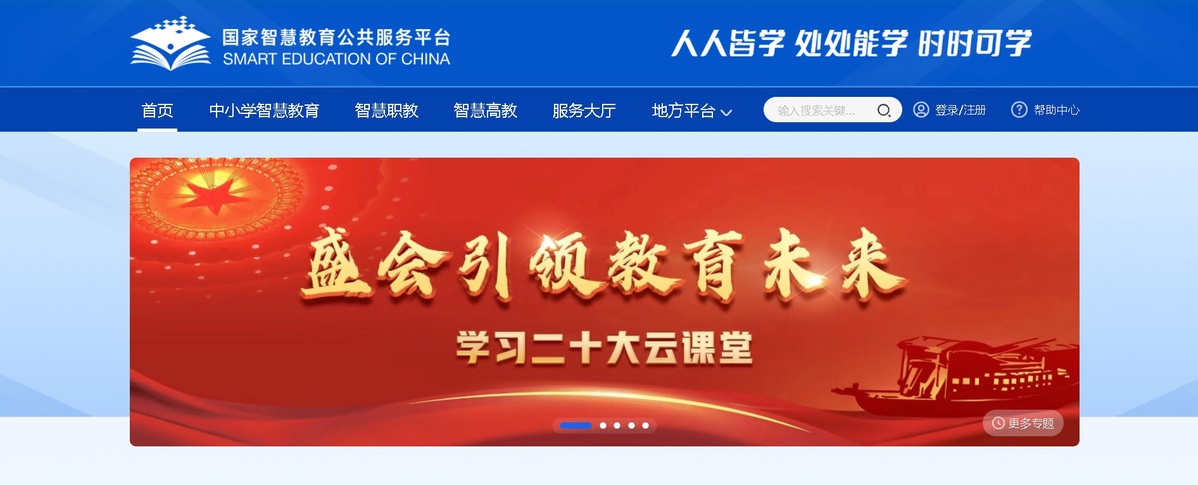 BEIJING -- An online education platform, named Smart Education of China, has provided abundant and diversified training programs for Chinese teachers and helped improve their teaching level, according to a report published in People's Daily on Monday.
The platform was launched amid efforts to digitalize teacher training, stated the report, citing statistics from the Ministry of Education (MOE) which showed that more than 13.7 million teachers had participated in a training program designed for the winter vacation of 2023, accounting for 74.4 percent of all the full-time teachers in the country.
Most participants were satisfied with the online training program, while 90.5 percent of them said they believe the training can be directly applied in practical teaching, according to the news report.
A headmaster named Jiang Wei from East China's Anhui province who participated in the relevant training program was quoted as saying that the smart education platform has helped rural teachers break the shackles of time and space in getting access to education resources, expanded their horizons and raised their teaching level.
According to an official with the MOE's teacher education department, the nationwide online training program has effectively transformed the learning style of teachers and improved their teaching practices, and more efforts will be made in this field to further meet the diverse and dynamic demands of teachers for learning and training, the report stated.