FAA addresses near-miss incidents via safety alerts
Share - WeChat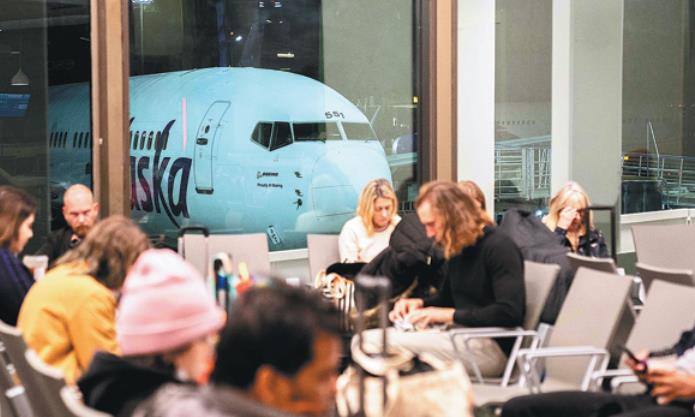 The US Federal Aviation Administration, or FAA, has issued a series of safety alerts to address several airplane incidents at airports this year after a string of aircraft narrowly avoided crashing into each other on runways.
At least seven incidents that have occurred at major airports since January are under investigation by the National Transportation Safety Board, or NTSB.
Two United Airlines planes collided while on the ground at Logan International Airport in Boston on March 6. A day later, a Republic Airways plane crossed paths with a United Airlines jet that was cleared for takeoff at Ronald Reagan Washington National Airport.
Donell Evans, press officer for the FAA, told China Daily that the agency has released several safety alerts for airlines and pilots to follow in the wake of the incidents.
In one, released on March 22, the FAA encouraged all aircraft personnel to emphasize the importance of awareness of the aircraft in relation to taxiways, runways and other aircraft.
It encouraged them to "identify and report existing and emerging safety issues, reinforce adherence to air traffic control instructions, and internal company procedures".
Peter C. Knudson, an NTSB spokesman, told China Daily: "The NTSB is concerned about the potential for incidents to become accidents, which is why we have opened the investigations into the recent runway incursions and separation incidents. If we find safety issues that are systemic in nature, we can issue safety recommendations at any point during an investigation."
In March, the FAA held an emergency meeting with 200 aviation experts in McLean, Virginia, to address safety concerns, the first such gathering since 2009.
Aviation experts explored airport and ground operations, commercial operations and the air traffic control system. Many in attendance blamed the close calls at airports on a deadly storm that included a surge in demand from passengers who wanted to fly post-pandemic, new recruits who are still learning on the job, and a lack of pilots.
Secretary of Transportation Pete Buttigieg led a call to action at the meeting, saying: "We are particularly concerned because we have seen an uptick in serious close calls."
Captain Mike Sterling, head of the Air Line Pilots Association, which represents more than 66,000 pilots in the United States and Canada, said pilots have been under strain.
"Poor crew planning, poor treatment of pilots, poor working conditions, an outdated contract, and an inability to support flight operations due to overworked and underpaid staff across the board have all contributed to a significant number of pilots leaving," he said in a statement.
The airline industry has faced a tumultuous time during and after the coronavirus pandemic. In 2020, at the start of the pandemic, at least 90,000 jobs were lost, data from the Bureau of Transportation Statistics showed.
But after the pandemic when restrictions eased, around 100,000 airline staff were hired. The Bureau of Transportation Statistics reports that as of December the industry had more than 470,000 staff.
Under inspection
The industry saw a near-miss incident at Santa Barbara Municipal Airport in California on Jan 9 when air traffic control let a plane land where another plane was under inspection. Another incident occurred on Jan 12, at Baltimore Washington International Airport.
On Jan 13, a Delta aircraft was prevented from takeoff at John F. Kennedy International Airport in New York after an American Airlines flight flew in its flight path. Another United Airlines flight crossed a runway into a Kamaka Air cargo plane on Jan 23, at Daniel K. Inouye International Airport, Hawaii.
In February, a Jet Blue plane that was landing narrowly avoided a private plane on its runway at Boston Logan International Airport in Massachusetts. Other near misses occurred this month at airports in Texas and California.
A group of US senators also raised concerns about the close calls in February with the acting FAA head at a hearing on airline safety.
Senate Commerce Chair Maria Cantwell said: "These incidents are concerning. They impact Americans' confidence in our aviation system. The FAA must have redundancies, and not a single point where a failure can happen in a key system."
belindarobinson@chinadailyusa.com