Foreign experts laud Wuhan's cherry blossoms
chinaopticsvalley.com | Updated: 2023-03-28 10:12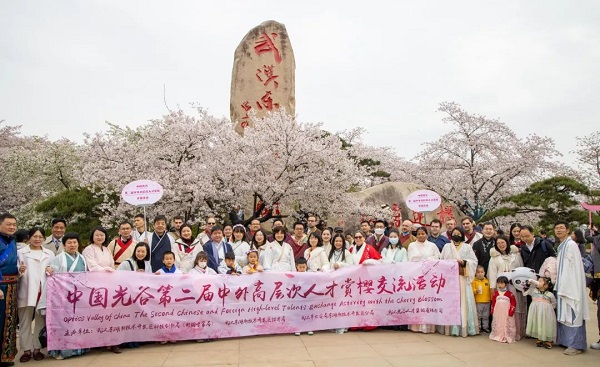 On March 25, some talents for the 3551 Talent Program and senior executives from enterprises based in the East Lake High-tech Development Zone (also known as Optics Valley of China, or OVC) and about 70 expatriates, including foreign experts, were invited to put on Hanfu – a traditional Chinese style of clothing – and visit the East Lake Cherry Blossom Garden in Wuhan, Central China's Hubei province.
The expatriates came from the United States, the United Kingdom, Russia, Brazil, the Philippines, Lithuania and other countries.
The flower-admiring activity was mainly organized by the valley's sci-tech innovation bureau, talent attraction bureau, public security sub-bureau and the Wuhan Optics Valley Talent Group Co.