Conductor welcomes the return of the sound of music
By Chen Nan | China Daily | Updated: 2023-03-29 05:59
Walking into the guest room near the concert hall of the National Centre for the Performing Arts during the afternoon of March 27, Russian conductor Valery Gergiev looks at the photos hanging on the walls, featuring international musicians who performed at the venue, such as violinist Anne-Sophie Mutter and conductor Seiji Ozawa.
When he sees his own photo, Gergiev smiles.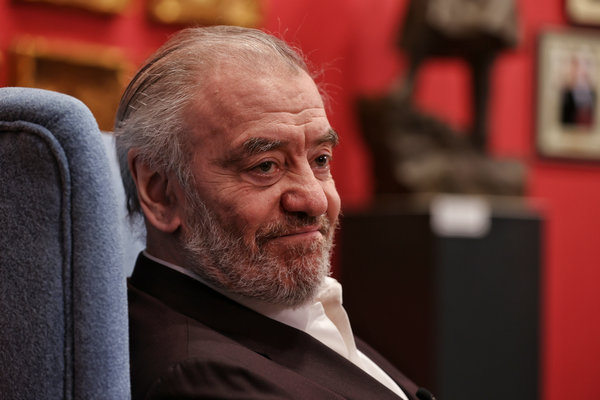 It's been more than three years since the conductor performed at the NCPA in Beijing. With the country optimizing its response to COVID-19, performances involving people from overseas have resumed.
Gergiev returns to the NCPA, where he performed about ten times since its opening in 2007.
From March 27 to 29, Gergiev and the Mariinsky Orchestra are performing at the NCPA. On March 30, the conductor will perform with the China NCPA Orchestra. The concert will feature young Chinese cellist Li La.
Since the news of the performances were announced, music lovers showed their enthusiasm and tickets sold out fast.
"I feel happy, privileged and honored. I have performed at the NCPA many times and it feels like coming home," says the conductor.
The conductor adds that he visited the Palace Museum on Monday morning. "It reminded me of the incredibly deep and great culture of China," he says.
He notes that the significance of the concerts with the Mariinsky Orchestra at the NCPA is that "international cultural exchange has resumed", he says.