Daqing Oilfield hits major milestone
By ZHOU HUIYING in Daqing, Heilongjiang | China Daily | Updated: 2023-03-29 09:04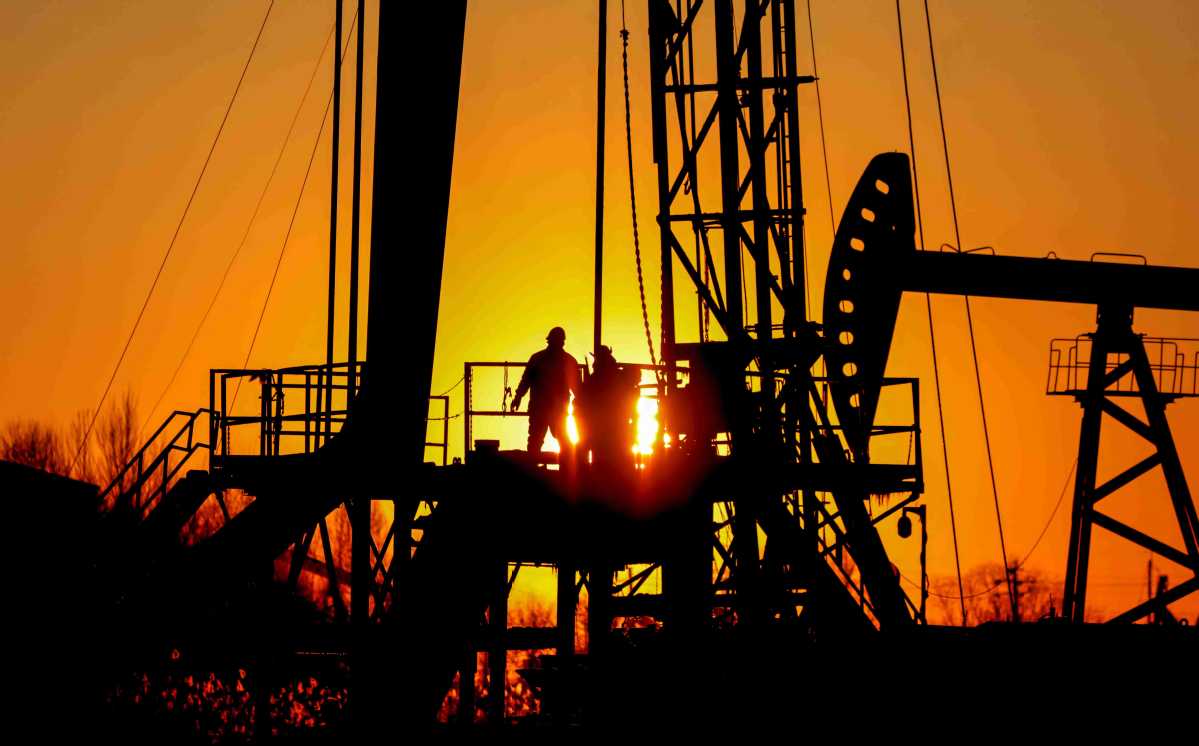 Daqing Oilfield in Northeast China's Heilongjiang province said it had produced 2.5 billion metric tons of crude oil in total as of Sunday, accounting for 36 percent of the total onshore crude oil production in China.
"It marked a significant milestone in China's industrial history and the nation's efforts of ensuring energy security," said Zhu Guowen, executive director of Daqing Oilfield Co, a subsidiary of China National Petroleum Corp.
Over the past 64 years, the largest onshore oilfield in China has paid over 3 trillion yuan ($435.6 billion) in terms of taxes and fees, Zhu added.
It has innovated and developed world-leading technologies for the development of onshore sandstone oil fields, leading the nation among its peers in high-quality development, he added.
The company said the oilfield produced 30.03 million tons of crude oil and 5.54 billion cubic meters of natural gas last year, with the gas production achieving an annual increase for 12 consecutive years.
"We will spare no effort in maintaining a high-quality annual crude output of over 30 million tons, further increasing the output of natural gas and new energy production, enhancing our scientific and technological innovation capacity, and continuing to improve quality and efficiency," Zhu said.
The oilfield secured an annual crude output of more than 50 million tons from 1976 to 2002 and was hailed by many as a miracle in the history of oilfield development.
Since 2003, despite shrinking oil reserves — a common problem among older oilfields — Daqing has managed to strengthen on-site management and improve production control with the help of new technologies.
Since the 1960s, Daqing Oilfield began to develop, reserve and apply tertiary oil recovery technologies independently. It has shaped a series of increasingly mature technologies of oil extraction after 40 years of hard work and laborious exploration by its researchers.
Its annual tertiary oil recovery exceeded 10 million tons over the past 21 years and a total production of 300 million tons so far, making it the largest center globally for research in tertiary oil recovery and the largest site in the world using the technology.
"The company has achieved more than 11,000 technical innovations and inventions, including over 120 national-level science and technology awards, one first prize and three grand prizes of the National Natural Science Award," Zhu said.
To boost productivity in an all-around way and better participate in the Belt and Road Initiative, the company has also taken part in numerous energy projects overseas, including oil and gas fields, pipelines and power stations.
Its oil exploration teams have visited over 50 countries and regions, including Venezuela, Egypt and Sudan.
"We will continue to strive to build a world-class modernized oilfield and contribute our strength to ensuring national energy security," Zhu said.