Police: Tennessee school shooting a targeted attack
By BELINDA ROBINSON in New York | China Daily Global | Updated: 2023-03-29 09:13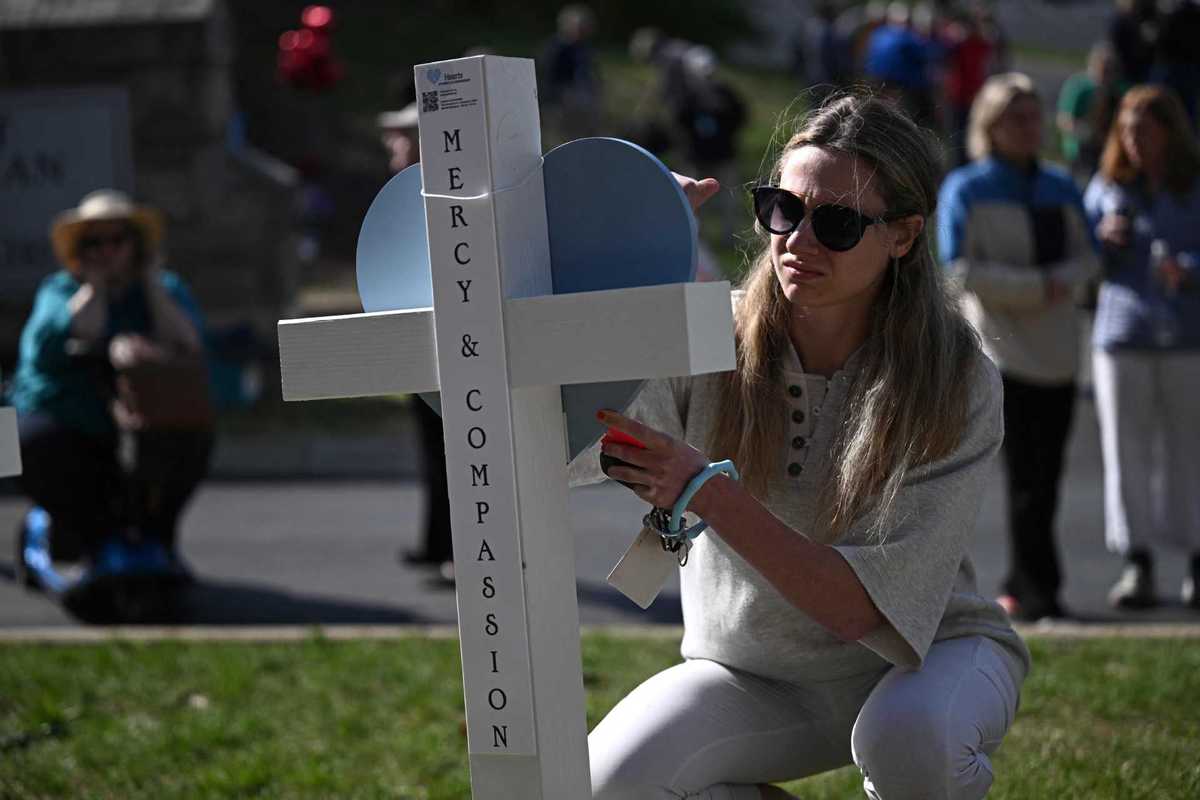 A shooter who shot and killed three children and three adults on Monday at a Christian school in Nashville, Tennessee, before being killed by police, had plotted the attack, police said.
Audrey Elizabeth Hale, the 28-year-old suspect, opened fire at The Covenant School, a private Presbyterian elementary school in the city's affluent Green Hills section, according to Metropolitan Nashville Police Chief John Drake.
Police said that it was a "targeted attack" by Hale, a graphic designer who identified as transgender and lived in the Nashville area. She was also a former student at the school, Drake said.
The police chief said at an evening news briefing that they were investigating one of Hale's addresses and had interviewed her father.
Two of the weapons that were used were obtained legally in Nashville.
Hale entered the building by shooting through a side door and then opening fire on the second floor. She had "multiple rounds of ammunition" and was prepared to confront law enforcement agencies.
Police are now reviewing the video recorded at the school and will release it in the next few days.
Two of the children killed were 9 years old, and the other was 8. And three adults were also killed.
The Covenant School, founded in 2001, has approximately 200 students from preschool to sixth grade, according to its website, which listed Katherine Koonce, who was among those killed in the attack, as head of the school.
Jozen Reodica heard the police sirens and fire trucks blaring from outside her office building nearby.
"I thought I would just see this on TV," she said. "And right now, it's real."
"Our community is heartbroken," a statement from the school said.
US President Joe Biden addressed the shooting at a women's business event at the White House on Monday.
'Worst nightmare'
Describing it as "sick" and "a family's worst nightmare", Biden said mass shootings were "ripping at the very soul of this nation".
It is the latest in a series of mass shootings in a country that has grown increasingly unnerved by bloodshed in schools. Before Monday's violence in Nashville, there had been seven mass killings at K-12 schools since 2006 in which four or more people were killed within a 24-hour period, according to a database maintained by The Associated Press and USA Today in partnership with Northeastern University, Massachusetts. In all of them, the shooters were males.
The database does not include school shootings in which fewer than four people were killed, which have become far more common in recent years. Just last week alone, for example, school shootings happened in Denver and the Dallas area within two days of each other.
In another attack in Little Rock, Arkansas, police say gunfire erupted as a crowd of people gathered along a commercial boulevard southwest of downtown known for "caravanning", or large processions of drivers cruising on city streets. Two people died and five were wounded as law enforcement agencies sought clues on who may have opened fire.
Agencies contributed to this story.