UK banking sector in good shape, says BoE
By JONATHAN POWELL in London | China Daily Global | Updated: 2023-03-29 09:18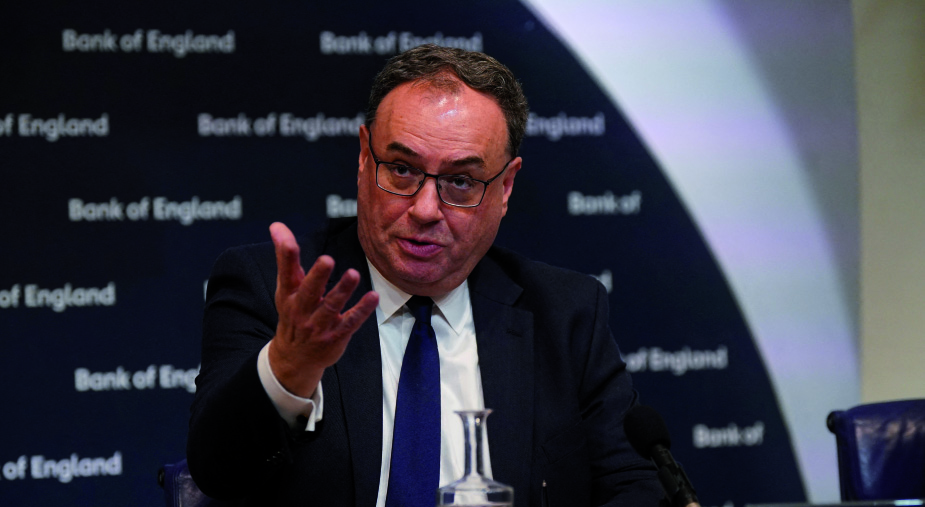 The governor of the Bank of England, Andrew Bailey, said the United Kingdom's banking system was not under stress but remained "vigilant "in evidence given to lawmakers on the rapid takeover of the British subsidiary of the Silicon Valley Bank by HSBC earlier this month.
Silicon Valley Bank, or SVB, was a midsized Californian lender whose sudden collapse on March 10 impacted the foundations of the entire global financial system. SVB clients withdrew $42 billion in a single day, causing the second-largest bank failure in United States history, after Washington Mutual in 2008.
On Tuesday, Bailey appeared before a UK Treasury select committee, which is examining the bankruptcy of SVB. He appeared with Sam Woods, the chief executive of the Prudential Regulation Authority, and Dave Ramsden, the Bank of England's deputy governor for markets.
The committee examined how SVB UK was supervised, how HSBC was chosen as a purchaser, and what lessons could be learned about the regulation of the banking sector.
Bailey began by saying how surprised he was by the speed of the collapse of SVB in the US, and compared it to the swift demise of Barings Bank in 1995.
He said: "In my experience, which goes back 30 years, it is probably the fastest passage from health to death since Barings. Barings was a Friday to Sunday thing and this was pretty similar."
Woods said clients' confidence in SVB UK had been lost due to what happened at its parent company, even though SVB UK had the capital strength to handle its outflows. Clients of SVB UK withdrew 3 billion pounds ($3.7 billion), or 30 percent of its total deposit book, on March 10, which was a Friday.
Bailey said there "were a number of possible offers" for the UK arm of SVB but by Sunday evening there was only one realistic offer left, and HSBC's takeover of the bank was duly announced at 7 am on Monday, March 13. Woods described it as a "high pressure situation".
The committee asked if the Bank of England's stress tests must be updated to reflect the speed at which people can now move their deposits, electronically.
Woods agreed the Bank needs to consider this. He said: "All of us can move money from our accounts in as short a time it will take me to answer this question. That is a relatively new feature of the market."
The speed at which news can be shared, including through private social media messaging, is another factor, he added.
A third factor in the SVB case was the "concentrated basis" of its deposits, Woods added, which was a reference to its customer base of technology start-up companies.
The committee asked about wider stresses in the banking sector, including implications for the UK of the failure of Switzerland's Credit Suisse bank, which was rescued the weekend after SVB failed.
Bailey drew a distinction with Credit Suisse, which he said had been experiencing longer-running problems. He said Credit Suisse, is "rather an institutional-specific issue", and insisted that the UK banking sector is in a "strong position", both in terms of capital, and liquidity.
Bailey said recent "sharp market movements" are a sign that the strength of certain banking institutions is being "tested out" by the markets, rather than being based on "identified weaknesses".
He insisted that the sector is in "a period of very heightened tension and alertness" but is not facing a repeat of the financial crisis 15 years ago.
He said: "I don't think we are at all in the place we were in in 2007-08.We are at a very different place to then. But we have to be very vigilant."