Restructure of Alibaba drives up share price
By Fan Feifei | chinadaily.com.cn | Updated: 2023-03-29 23:34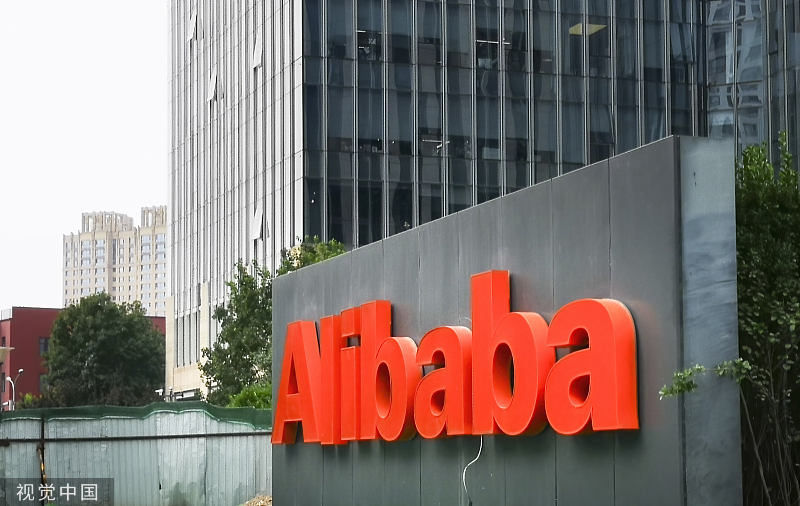 The historic restructuring of Alibaba Group will make the tech heavyweight more agile to capture new business opportunities, gain a higher market valuation and inject vitality into technological innovation from its diverse business units, experts said.
The revamp comes on the heels of the country's emphasis on encouraging and supporting the private sector and platform enterprises, which are playing a vital role in bolstering economic growth and expanding employment, they added.
Shares of Alibaba surged 12.23 percent on Wednesday to close at HK$94.55 ($12.05) on the Hong Kong bourse. Other tech companies, including JD and Baidu, also saw their share price rally.
Experts said the overhaul is likely to spur a revaluation of Alibaba by allowing its individual business units to raise funds separately, and pave the way for other Chinese tech giants to undergo similar restructuring.
Alibaba announced on Tuesday night it will split its business into six main units, with each separate business having the flexibility to raise outside capital and seek its own initial public offering, the most significant organizational change to the company in its 24-year history.
The six units will cover cloud intelligence, Taobao Tmall commerce, local services, Cainiao smart logistics, global digital commerce and digital media and entertainment, said Zhang Yong, chairman and CEO of Alibaba, in an internal letter to employees.
Alibaba said on Wednesday it will further discuss the new organizational and governance structure on Thursday. The restructuring announcement came one day after Alibaba founder Jack Ma was spotted at a primary school in Hangzhou, Zhejiang province, making his first public appearance on the Chinese mainland in more than a year.
"The new overhaul plan will allow each business unit to operate independently, and enable quicker responses to external changes amid intensifying competition from domestic rivals," said Pan Helin, co-director of the Digital Economy and Financial Innovation Research Center at Zhejiang University's International Business School.
As one of China's leading private enterprises, Alibaba is proactively seeking transformation and reinvigorating its growth, Pan said. The government's efforts to support the development of private businesses have greatly boosted confidence of private entrepreneurs and stabilized market expectations, he added.
Each of the units will be managed by its own chief executive and board of directors, the company said. Zhang will continue to serve as chairman and CEO of Alibaba, which will follow a holding company management model.
The Ministry of Industry and Information Technology said on Tuesday that China will guide and support private enterprises and platform enterprises to participate in the country's major technological innovation projects.
Shen Meng, director of boutique investment bank Chanson & Co, said the revamp will stimulate the vitality of the different business units and further unlock the valuation potential of the units by allowing them to raise capital and go public separately.