Lone technician delivers peak performance
By Cheng Yuezhu and Yuan Hui | China Daily | Updated: 2023-03-30 05:57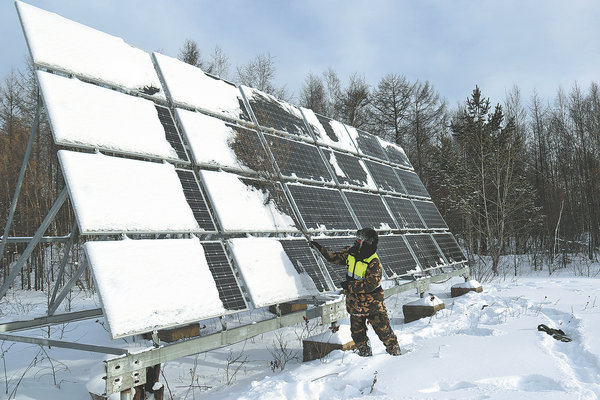 For signal maintenance technician Chai Ruifeng, Nov 4,2019, is a day to remember. He set off on what he thought would be a typical day on duty, driving through the primary forests in the north of the Greater Hinggan Mountains carrying out emergency equipment repair.
However, his pickup truck broke down on a snow-covered mountain road, and there was no rescue service available. He was forced to walk for six and a half hours to get help at the nearest telecommunication base station.
"I am finally home, and I'm alive," Chai recalls saying to himself the moment he finally saw a building with its lights on through the dark, cold night.
"My mind went blank, and I kept going. It felt like, in the end, that my legs were taking the steps forward by themselves. As night fell, I was also scared of running into wild animals. When I saw the lights, I felt happier than I'd ever been. Any place with lights on would have felt like a home at the time."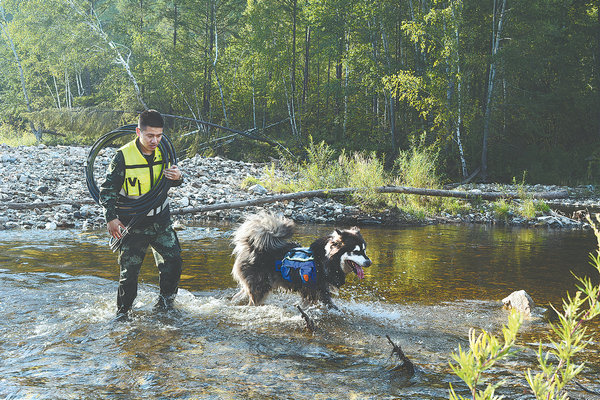 For 14 years, Chai has been working as a technician at the Moridaga subsidiary office, Hulunbuir branch of China Telecom, in the Inner Mongolia autonomous region. Since 2016, he has been the office's only employee.
Moridaga, a remote border town, has an average annual temperature of around -6 C, and a record low of -56 C.
All year round, Chai roams the primary forests covering 12,000 square kilometers in his pick-up truck, his only companion being an Alaskan Malamute called Hu'niuer.